Apple's iPhone 6 Plus drives double the data consumption of any other iPhone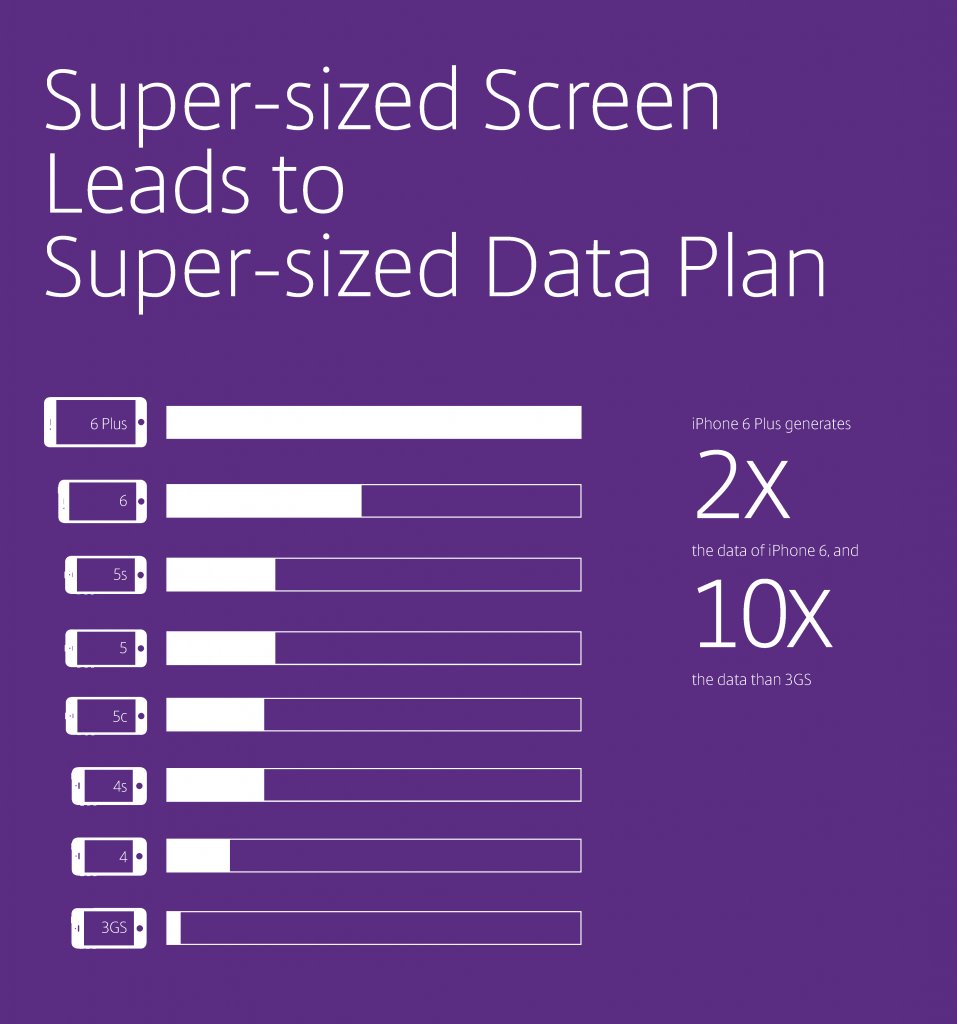 AppleInsider is supported by its audience and may earn commission as an Amazon Associate and affiliate partner on qualifying purchases. These affiliate partnerships do not influence our editorial content.
The phablet-sized iPhone 6 Plus sees data usage closer to a tablet than a phone as users consume more mobile video content, according to a new report, while iOS continues to dominate the enterprise market around the world.
Owners of the iPhone 6 consume just half as much data as those using the larger iPhone 6 Plus, enterprise virtualization firm Citrix found in its annual Mobile Analytics Report. Both larger iPhones generate significantly more data usage than their 4-inch predecessors.
The numbers — Â gathered from Citrix customers around the world — Â lend credence to suspicions that the new jumbo iPhones are partly responsible for declining iPad sales. Many consumers who may have previously paired their iPhone with one of Apple's tablets are thought to have chosen to carry only a single, larger iPhone instead.
Citrix also found that iOS remains the dominant mobile platform in the enterprise. Share was down slightly in the Americas — Â from 68 percent in 2013 to 67 percent last year — Â largely thanks to a jump in Windows Phone adoption, which also caused Android usage to retract.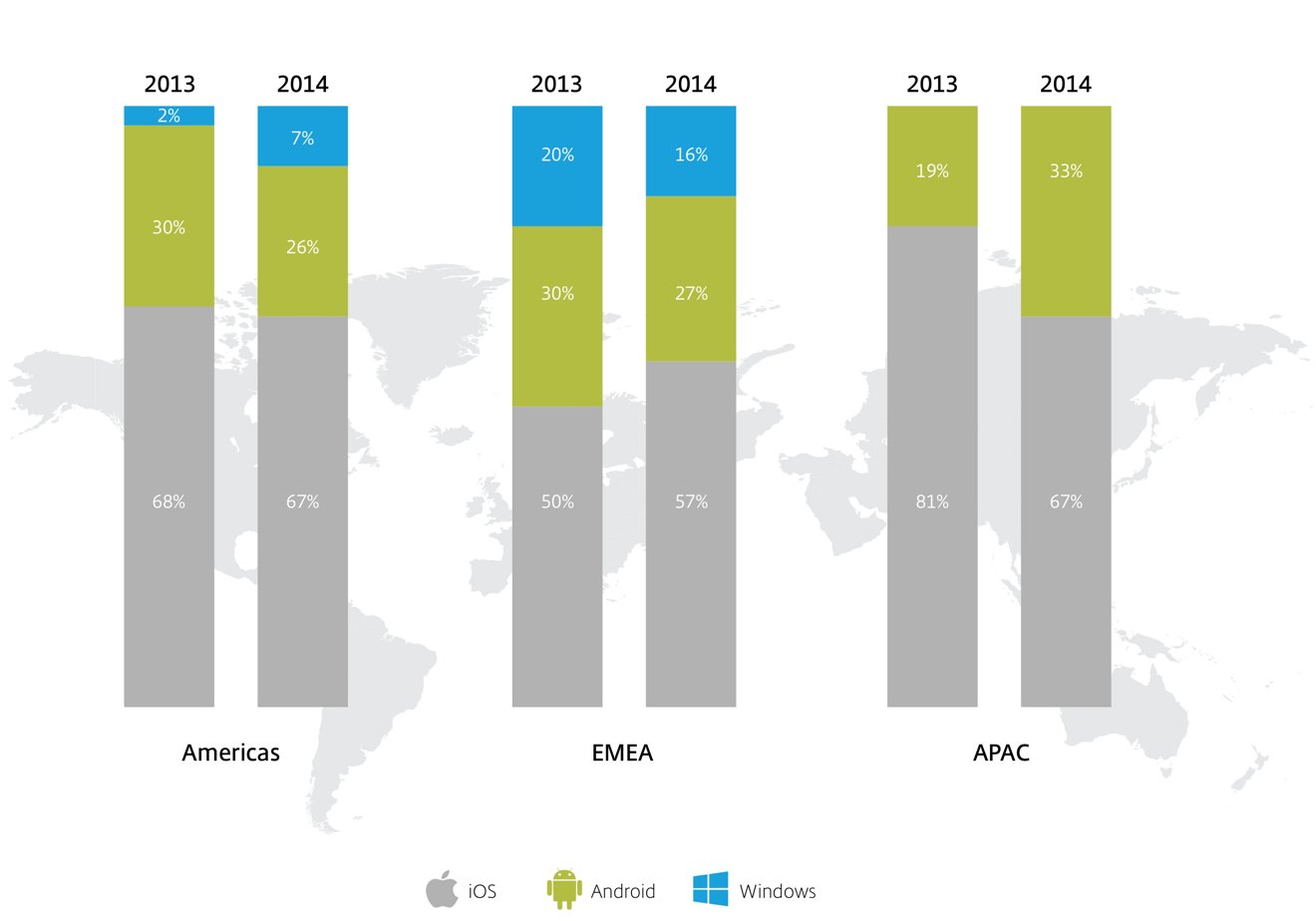 Apple jumped in Europe, the Middle East, and Africa, rising 7 percentage points to 57 percent over the same period and taking share from both Android and Windows Phone, the latter of which is particularly strong in Europe.
The iPhone did see a huge drop in Asia Pacific, going from 81 percent to 67 percent in the same period as Android rose to take a 37 percent share. Citrix speculates that this is due to Samsung's presence in the region, though fellow South Korean firm LG, Taiwan's HTC, and Japan's Sony also make popular Android devices.
Apple remains particularly strong in the legal and financial fields — Â the company owns some 71 percent of the financial market — Â which Citrix attributes to iOS's lead in security. iOS is also especially popular in education, an industry in which Apple has captured 78 percent of the market.