Rare functional Apple I computer up for auction on eBay, 10% of sale price goes to charity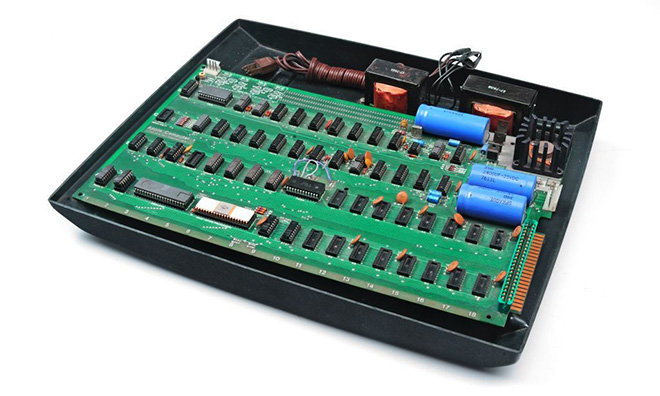 AppleInsider may earn an affiliate commission on purchases made through links on our site.
A fully functional Apple I computer built in 1976 with add-ons like an original Apple I cassette interface board is currently being auctioned off on eBay, with a portion of the final sale price earmarked for charity.
Dubbed the "Copson Apple I" after original owner and former Apple employee Joe Copson, the machine up for sale originally hit the auction block at Christie's in 2012. The machine never sold, however, as bids failed to meet reserve.
Although exact dates cannot be confirmed, the Copson Apple I is claimed to be older than a version that fetched a record $905,000 at auction last October. That particular model was purchased by the Henry Ford organization for display at its Dearborn, Mich., museum.
The Copson machine is largely unchanged from the day it left storied computer store Byte Shop, though the original owner appears to have added an Apple I cassette interface to the board. It is now listed as being in working condition, meaning repairs were performed since the Christie's sale. The board comes mounted in a clamshell case with Datanetics keyboard and includes a period correct Sony TV and replica Apple I instruction manual signed by Apple cofounder Steve Wozniak.
With Apple's ascension from late cofounder Steve Jobs' garage to the most valuable corporation on earth, collectors have scrambled to get their hands on the company's first product. The most recent auction failed to meet expectations, however, and sold for $365,000 in December, lower than estimates of $600,000 on the high end.
Jobs and Wozniak built a total of 200 Apple I computers starting in 1976, each selling for an initial price of $666.66 without power supply, display, keyboard or housing. As of this writing, the Copson Apple I auction has a high bid of $20,600 with nine days to go.