Notes of interest from Apple's Q2 2015 conference call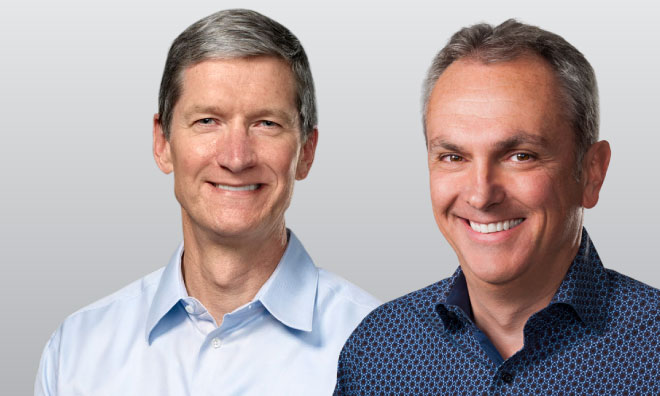 It was yet another record breaking quarter for Apple in March, driven by growth of both the iPhone and Mac. Following the announcement executives from the company participated in a conference call with analysts and the media, and notes of interest follow.
Apple earned $13.6 billion in profit during the three-month period, thanks to sales of 61.17 million iPhones, and 4.56 million Macs. Participating in Monday's call were Apple Chief Executive Tim Cook, and Chief Financial Officer Luca Maestri.
Highlights
The iPhone 6 and iPhone 6 Plus are attracting the highest number of switchers ever
The App Store had its best quarter ever with the most customers to date
Apple made 27 acquisitions in the last six quarters
Best Buy now offering Apple Pay in-app, and will support it at all U.S. stores later this year
Apple Watch has 3,500 apps available
Apple ended the quarter with $194 billion in cash, $171 billion of it offshore
Apple's iPhone business
Last month, the number of locations accepting Apple Pay tripled. Best Buy will support it in stores later this year.
Over 1,000 HealthKit apps have ben developed, and more than 60,000 iPhone userse have enrolled.
iPhone revenue was up 55 percent year over year. Apple also saw its highest rate of switchers from other platforms.
iPhone ASP was $659, an increase of $62 year over year.
Apple's Mac business
Mac sales grew 10 percent year over year, once again outpacing the overall PC market.
Growth was led by portables, particularly the new MacBook Pro and MacBook Air from March.
Mac unit sales were up 31 percent last quarter in China, while the overall PC market shrunk in that country.
Apple's iPad business
iPad sell-through was 13.7 million as Apple reduced channel inventory.
New March quarter record for iPad sales in Japan, and an all-time record in China.
iPad turns 5 this month, and continues to be the No. 1 tablet in sales, despite recent declines.
Recent data also shows that iPad remains No. 1 in enterprise.
iPad sales are being cannibalized iPhone and Mac.
Underlying data makes Cook feel better than the sales figures. First-time buyers are around 40 percent in the U.S., 70 percent in China.
Usage numbers for iPad are "off the charts" and "so far above competition."
"The iPad is an extremely good business over the long term," Cook said. "When precisely it begins to grow again, I can't predict. But I strongly believe that it will."
Apple's retail business
Foot traffic at Apple stores grew 22 percent year over year.
Six stores were added in China in the last quarter, and 40 stores will be open in Greater China by next year.
Apple's service businesses (App Store, iTunes, etc.)
Services revenue increased 9 percent to 5 billion.
Apple's iOS App Store returned 70 percent more revenue to developers than Google Play in the March quarter.
App Store revenue was up 29 percent in the March quarter.
App Store grew over 100 percent year over year in China.
Apple's expanded capital return program
Existing program was set to conclude at the end of this calendar year. It will now extend to the end of March 2017.
Share buyback program was raised by $50 billion to $140 billion.
Dividend was raised for the third time in less than 3 years, to 52 cents per share. The 11 percent increase will be paid in May.
Apple continues to plan for annual dividend increases growing forward. Apple is currently one of the largest dividend payers in the world.
Apple Watch
Internally, Apple hoped to have more than a thousand apps available at launch. There are 3,500.
Consumer response has been "overwhelmingly positive," Cook said.
Internally, they're making adjustments to meet demand for what models customers want.
Apple is expecting to expand into more countries in late June.
Apple Watch has new technologies that will hurt margins, lower than company average.
Customer response has been nearly 100 percent positive, Cook said.
Apple's third quarter of fiscal 2015
Revenue has been guided between $46 billion and $48 billion.
Gross margin expected to be between 38.5 and 39.5 percent.
Margins are expected to be slightly down due to a variety of factors, including a foreign exchange element.