Apple Watch video banner ads land atop YouTube's homepage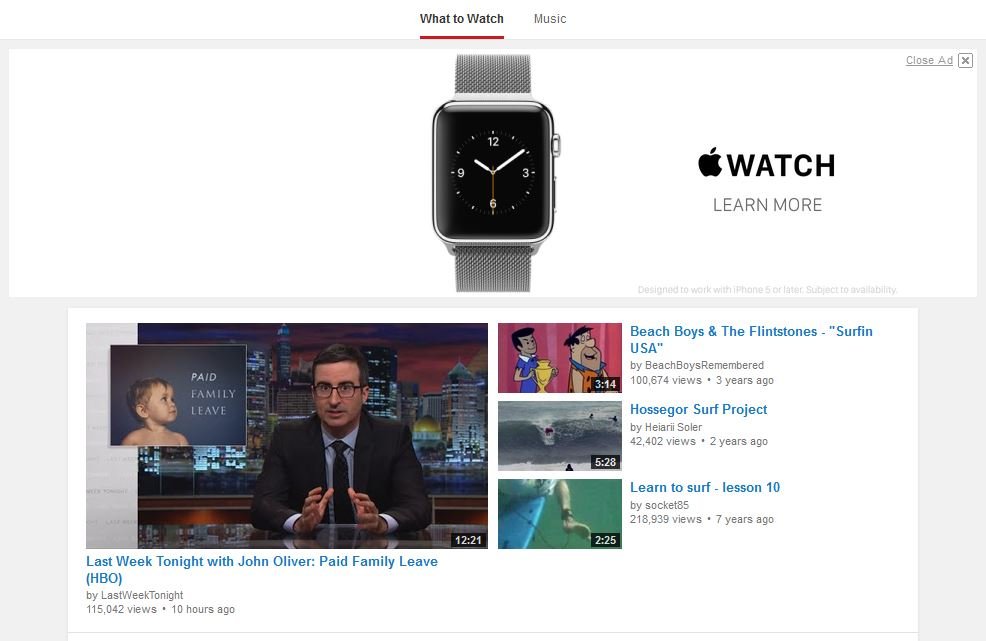 The YouTube homepage on Monday began featuring a series of video banners advertising the Apple Watch, each using shortened clips from the company's recent series of TV commercials.
The videos last only a few seconds, and end with a new montage of different band options. Clicking on one of the banners takes viewers to the official Watch website.
The TV ads, which first premiered on the Watch's April 24 launch date, position the Watch in realistic or quasi-realistic scenarios as a form of lifestyle branding. In one extracted clip for instance, a man is shown using Apple Pay to buy flowers for his partner.
Apple is likely to keep up the intensity of its Watch marketing until at least June 8, when the company is expected to make a variety of product announcements at the Worldwide Developers Conference.