Apple lowers price of 5K iMac, adds new $1,999 configuration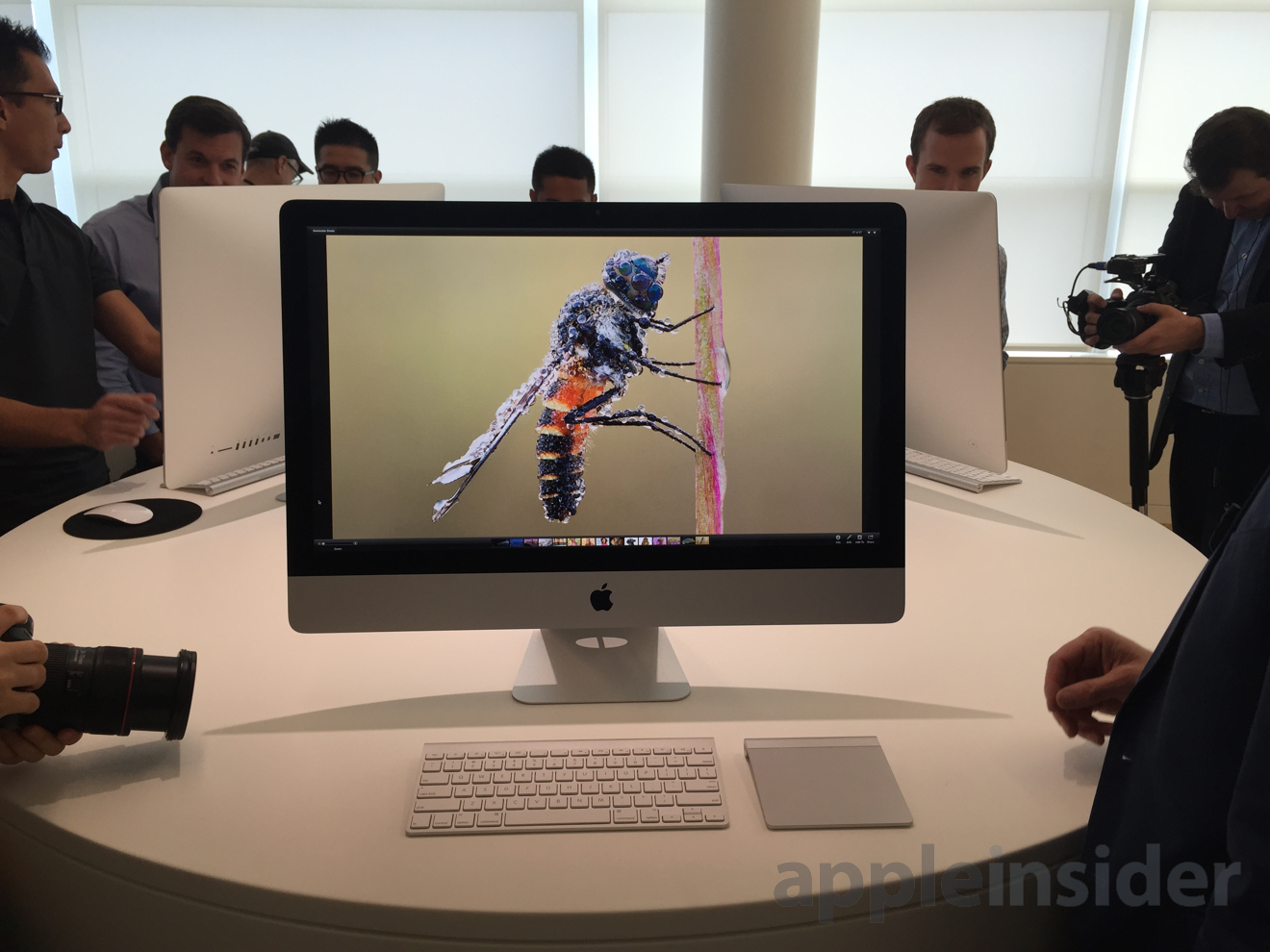 Apple on Tuesday unveiled a new entry-level $1,999 configuration for its ultra high-resolution 5K iMac while dropping the price of the top-end model to just $2,299, making it easier for consumers to get their hands on Retina-quality displays for the desktop.
The new $1,999 configuration comes with a 3.3-gigahertz quad-core version of Intel's Core i5, an AMD Radeon R9 M290, 8 gigabytes of RAM, and 1 terabyte of internal storage — Â though it does not offer Apple's Fusion drive as standard. It also adds twin Thunderbolt 2 ports.
Meanwhile, the top-end model maintains the same technical specifications as before while shaving $200 off of its price. It went on sale last October for $2,499.
"Customers love the groundbreaking iMac with Retina 5K display, and now with a new lower starting price, even more people can experience the best desktop we've ever made," Apple marketing chief Phil Schiller said in a release.
The iMac with Retina 5K display represents Apple's first move to bring ultra high-resolution displays to the desktop, after years of use on its iOS devices and MacBook line.
Alongside the new 5K iMac configurations, Apple also revealed an updated lineup of 15-inch MacBook Pro laptops. The new laptops feature Apple's Force Touch trackpad and faster flash memory.
Trade in your old Mac
Readers planning to purchase Apple's new 15-inch MacBook Pro, 27-inch iMac, 12-inch MacBook or otherwise may want to lock in a cash buyback offer from AppleInsider partner Gazelle on their old model, before payouts fall. See our previous coverage on Gazelle's buyback programs for more details.