How to remove Connect from Apple Music in iOS 8.4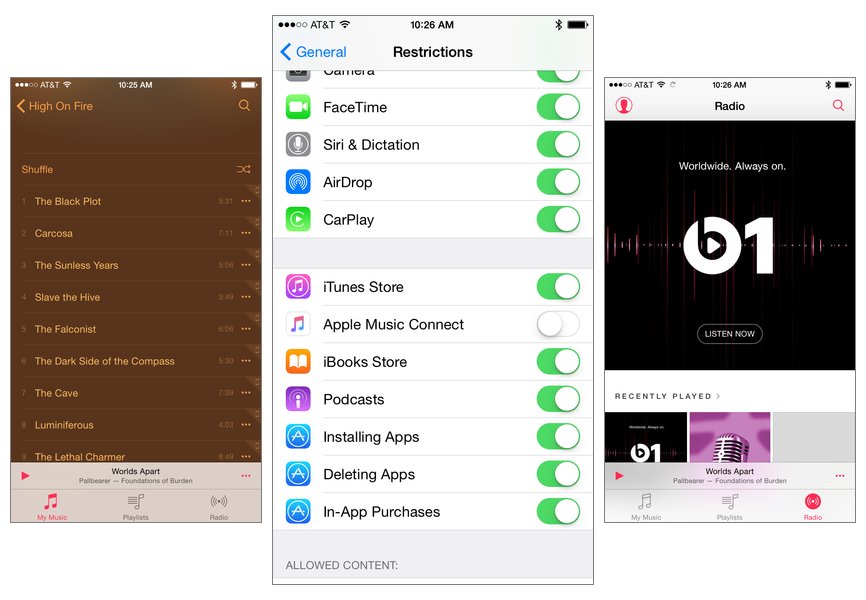 The new Connect feature in Apple Music allows fans to engage with artists in a more direct and personal way. But those who aren't interested in the social feature can remove it from the iOS 8.4 Music app entirely — Â here's how to do it.
By default, Connect is a new parent menu in the Music app in iOS 8.4. But removing it brings back the Playlists parent menu, which may be a superior option for some users.
To get rid of Connect, open the iOS Settings app, choose General, then Restrictions. If you haven't enabled Restrictions on your iPhone or iPad, you can do so by creating a new 4-digit pin code.
After Restrictions are enabled, uncheck Apple Music Connect. This will instantly remove the Connect menu from the Music app.
Users who do not subscribe to the paid Apple Music service can also hide it by disabling Show Apple Music under the Music menu in Settings.
Minimalists looking for an especially clean and simple Music interface can disable both Apple Music and Connect, resulting in just three parent menu items in the iOS 8.4 Music app: My Music, Playlists, and Radio.
For more, see, AppleInsider's other Apple Music tips: