Photos reveal iPhone 6s packaging variants as Apple preps orders for shipment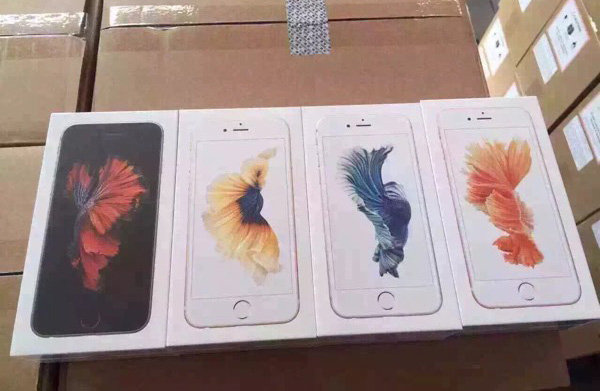 AppleInsider may earn an affiliate commission on purchases made through links on our site.
Reportedly leaked photos out of the Far East show Apple is mixing things up for its iPhone 6s release with at least four different box art designs featuring colorful Betta fish. In related news, the company also started charging customer credit cards in preparation of next week's launch.
Seen in pictures sent to Spanish language blog iPhoneros.com, Apple's iPhone 6s packages are emblazoned with a front-on view of the handset displaying one of four Betta fish shots borrowed from iOS 9's device-specific animated backgrounds.
It appears Apple is reverting to a pre-iPhone 6 aesthetic that matches box art with device color, but this year goes one step further by incorporating custom onscreen graphics instead of the generic iOS home screen.
Packages for Space Gray iPhone 6s models get a dark blue Betta with red fins, silver versions get a blue fish with turquoise fins, gold edition net a blue fish with mustard yellow fins and rose gold models feature a salmon-colored Betta. The leaked photos also suggest box artwork is embossed, a design detail introduced with last year's iPhone 6 boxes.
The artwork can be throughout Apple's iPhone 6s product page and Web gallery, while the company's preorder selection webpage reveals device-specific versions.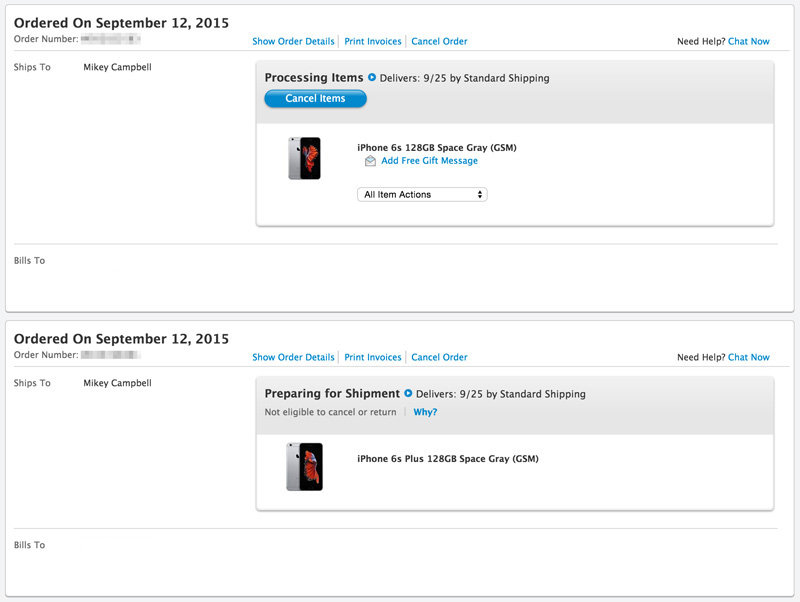 In related iPhone 6s news, Apple is starting to charge preorder customers' credit cards as it prepares to ship out the first batch of launch day units for release on Sept. 25. Many AppleInsider readers have confirmed charges, though some say their Apple accounts are not reflecting a change in order status. Others, however, are showing progress from "Processing Items" to "Preparing for Shipment."
Unlike past iPhone launches that saw units ship out a week after going up for pre-sale, iPhone 6s is due to arrive two weeks after preorders kicked off last Saturday.