Electric motorcycle startup shutters after losing top talent to Apple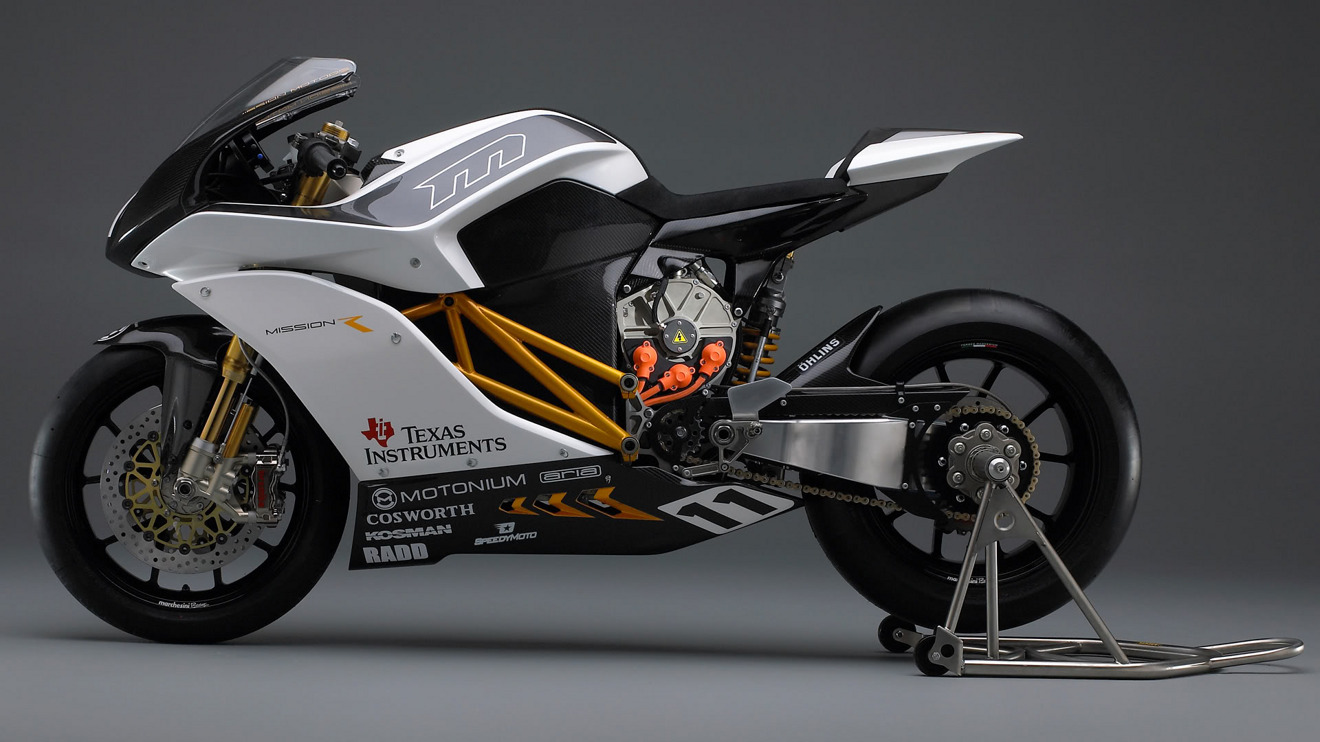 Apple's anticipated automotive project has led the company to recruit talent from competing companies both big and small. But its wooing of top-level engineers from a San Francisco-based electric vehicle startup is said to have been so significant, it caused that company to close its doors earlier this year.
Mission Motors filed for bankruptcy in September, but ceased operations in May after some of its top talent fled for positions at Apple, Reuters reported on Monday. Prior to its closure, Mission was an electric motorcycle builder founded in 2007 which also supplied electric vehicle components.
The private, venture-capital funded operation remained small — Â its Wikipedia page suggests it had just 35 employees, explaining why a few key hires by Apple could allegedly collapse the company. Apple is believed to have hired key personnel from other, much larger companies, including the likes of Chrysler, Mercedes-Benz, and Tesla.
Apple's recruitment of engineers from Tesla, in particular, is said to have been so significant that it has negatively affected Tesla's own internal product development, sources told AppleInsider in September.
Apple also recruited key talent from electric vehicle battery maker A123 Systems, which led the company to sue over alleged illegal poaching. The lost staff forced A123 to shut down several projects, while contributing to "a large scale [Apple] battery division to compete in the very same field," A123 claimed in its suit.
As for Mission Motors, key personnel from that company believe it could have stayed in business and raised new rounds of funding if they had been able to retain talent. But recruiting efforts from Apple, as well as other companies, prompted potential investors to back out.
Specifically, Apple was said to be interested in Mission's talent related to electric drive systems. At least eight personnel from the company are said to have joined Apple since 2012, though the iPhone maker reportedly never sought to acquire the company itself.
The remaining assets of Mission are owned by Infield Capital, which is trying to sell them off. Its electric motorcycle never shipped to consumers.
Apple, meanwhile, is believed to be secretly working on an electrical vehicle project that could have an internal ship date of 2020.
An AppleInsider investigation conducted earlier this year revealed that Apple has a secret facility in Sunnyvale, Calif., where sources say the bulk of the work on a concept known as "Project Titan" has been underway. The automotive project is said to be shrouded in secrecy inside a top-secret building code-named SG5.