Apple SIM gets support for Mexico, Russia, South Korea, more with AOW partnership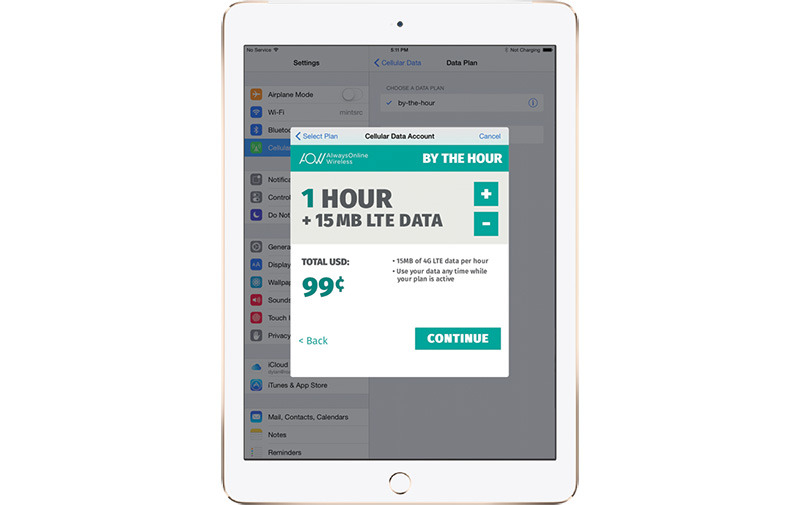 Apple iPad owners can now use Apple SIM to get online in 12 new international locales thanks to a partnership with Otono Network's AlwaysOnline Wireless, a global LTE roaming network offering service in 45 countries.
Like other Apple SIM partners, AOW markets prepaid wireless data plans to owners of cellular-connected iPads, but expands international availability above current offerings with network access in Argentina, Brazil, Indonesia, Israel, Malaysia, Mexico, the Philippines, Russia, Saudi Arabia, Singapore, South Korea and Thailand.
AppleInsider confirmed the partnership with Apple on Friday. AOW's logo should be added to the dedicated Apple SIM webpage shortly.
The Canada-based firm provides service in a total of 45 countries:
Argentina
Australia
Austria
Belgium
Brazil
Canada
Croatia
Czech Republic
Denmark
Dominican Republic
Estonia
Finland
France
Germany
Greece
Hungary
Indonesia
Ireland
Israel
Italy
Japan
Latvia
Lithuania
Luxembourg
Macau
Malaysia
Mexico
Netherlands
New Zealand
Norway
Philippines
Poland
Portugal
Romania
Russia
Saudi Arabia
Singapore
Slovenia
South Africa
South Korea
Spain
Sweden
Switzerland
Thailand
United Kingdom
Apple SIM is included in the latest cellular-capable iPad models to provide flexible data roaming services to customers without the hassle of contracts or swapping out physical SIM cards. With Apple SIM, when a user arrives in a supported country, they can browse and activate short-term data plans directly from the iOS Settings app.
Multi-carrier Apple SIM support initially launched in 2014 on AT&T, Sprint and T-Mobile in the U.S. and on the EE Network in the U.K. A partnership with GigSky added international connectivity in 90 territories in June, while Japanese carrier KDDI flipped the switch in that country through its au brand last month.