Apple to debut scalable 3D Touch tech for iPad-sized screens after 'iPhone 7,' source says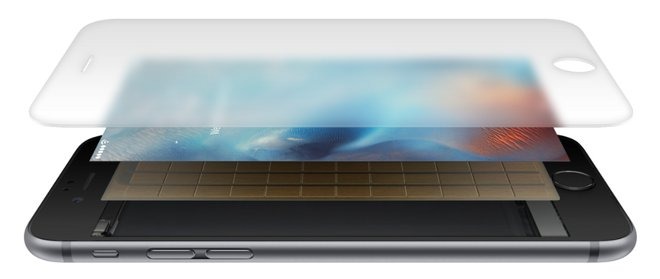 Apple is developing a new pressure-sensing display technology similar to iPhone 6s' 3D Touch that can be scaled up to iPad screen sizes, but the tech won't be ready in time for next year's "iPad Air 3" or "iPhone 7," AppleInsider has learned.
According to a source familiar with the matter, Apple is unable to scale existing 3D Touch technology to accommodate larger displays like the 9.7-inch panels used in the iPad Air line. The source, who has in the past provided accurate information about Apple's future plans, said the company is working on a comparable technology for integration in both iPhones and iPads, potentially offering support for the 12.9-inch iPad Pro, Apple's largest iOS device.
As a tentpole iPhone 6s feature, 3D Touch adds a new control layer to iOS, providing user access to Peek and Pop content previews and handy home screen Quick Actions. Apple announced 3D Touch as part of this year's iPhone unveiling, but curiously failed to incorporate the technology into the all new iPad Pro, which debuted at the same special event in September.
Billed by Apple as "the next generation of multi-touch," 3D Touch builds on pressure-sensing Force Touch technology introduced with Apple Watch and later added to MacBook trackpads. Whereas Force Touch uses a series of perimeter sensors to detect finger pressure, 3D Touch offers granular coverage across the entire screen by employing a bank of capacitive sensors integrated with the display backlight.
On iPhone 6s, 3D Touch measures the distance between iPhone's flexible cover glass and the sensor array, outputting force and location data for each finger press. Apple's next-generation 3D Touch will work on the same principle and should be transparent to the end user, the source said.
The information jibes with a research note issued by KGI analyst Ming-Chi Kuo on Tuesday that said Apple is unlikely to field a 3D Touch-capable "iPad Air 3" in 2016 due to production issues. Prior to today's forecast, some expected Apple's next iPad to sport 3D Touch capabilities as new technologies normally trickle down from iPhone.