Piper Jaffray lowers March iPhone estimates to 55M, sees return to growth in fall 2016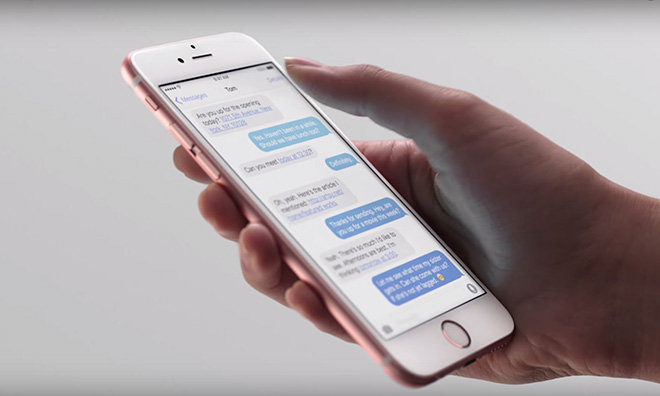 AppleInsider may earn an affiliate commission on purchases made through links on our site.
Ahead of Apple's upcoming quarterly earnings report, investment firm Piper Jaffray lowered iPhone shipment estimates to 55 million units for the current quarter, but maintains AAPL is the year's top stock pick.
In a note to investors on Monday, analyst Gene Munster estimates Apple to ship 55 million iPhones in the current March quarter, down from previous predictions of 62.5 million units. June quarter expectations are also lower, down from 48.5 million units to 45 million. The downward adjustment is in response to collective circumstantial evidence of slower-than-expected production from Apple's supply chain.
The estimate reduction pulls Apple's revenue expectations to $55.8 billion for March, down from a prior estimate of $60.7 billion. Munster believes Wall Street is expecting revenue of $59.7 billion on 58 million iPhone sales.
A Nikkei report last week put numbers to rumors, saying suppliers are bracing for decreased iPhone 6s parts orders that could be 30 percent lower than initial models. Actual supplier guidedowns were in the 10 to 15 percent range, Munster says.
"While Apple has repeatedly stated in the past that the changes in orders from any given supplier are not indicative of the health of the iPhone business overall, we believe that the combination of three supplier guidedowns (Dialog Semiconductor, Qorvo and Cirrus Logic) as well as the Nikkei story suggesting production cuts from last week are too much collective evidence to not adjust iPhone expectations," Munster writes.
The statement sends a different message than a note Munster issued last week reminding investors that supply chain rumors have no bearing on actual sales. That report did not detail Piper Jaffray's March estimates.
If March quarter iPhone sales come in under 61.17 million units, it will be the first year-over-year decline since the device launched in 2007. There are fears that Apple has reached "peak iPhone" and is seeing a natural slowdown in sales as mature markets reach saturation.
As for the just ended quarter, Munster expects revenue of $76.5 to $77.5 billion on sales of 75 to 76 million iPhones, 5.8 million Macs and 17.5 million iPads. He pegs gross margins at 40 percent.
Finally, Munster estimates Apple to have sold 6 million Apple Watch units in the recently ended December quarter. The analyst is looking to 2017 as a "breakout year" for Watch, saying he expects 20 million units to ship in 2016, followed by 40 million units in 2017.
Looking ahead, Munster sees iPhone returning to 5 percent year-over-year growth in the quarters ending September and December, as Apple is widely expected to maintain its usual yearly iPhone hardware refresh cycle this fall. For "iPhone 7," Munster predicts Apple might use 3D Touch in place of a home button and could incorporate a sapphire glass display.
Piper Jaffray maintains an Overweight rating for AAPL with a $179 price target.