Apple rumored to debut OLED iPhone in 2017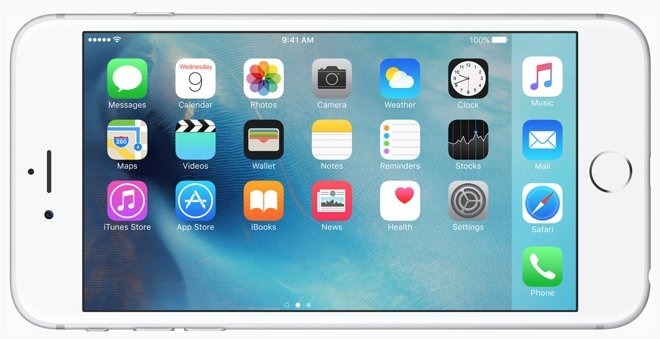 A report on Wednesday claims Apple is planning to incorporate OLED display technology in its iPhone lineup in 2017, a year earlier than previous estimates, though the new screen technology will be limited to certain high-end models due to initial supply constraints.
According to sources familiar with Apple's business dealings, the company reached out to South Korean display suppliers LG and Samsung in December to discuss the viability of ramping up OLED production in time for next year's iPhone launch, Nikkei reports. Along with the two tech companies, Apple also informed the appropriate industry associations of the potential change.
Apple is expected to take advantage of OLED's unique properties, specifically the ability to conform with curved handset designs, but the report claims the last minute decision to launch in 2017 leaves those prospects in limbo. Manufacturers don't have enough time to ensure panel reliability in conjunction with a potentially unconventional design, and Apple wants to bring OLED to market as soon as possible, the report said.
Apple is supposedly looking to OLED to offset a predicted stall in iPhone sales, though current analyst projections don't anticipate a plateau in 2017. In any case, the company built conditions into its contracts with panel makers that allow for timeline adjustments, facilitating an earlier-than-expected start.
Last November, Nikkei was among the first publications to report on iPhone's rumored switch to OLED, saying at the time that indications pointed to a 2018 debut. Subsequent rumors seemingly corroborated those claims, adding that existing LCD panel suppliers LG and Samsung would be responsible for initial orders. Apple Watch display supplier LG, for example, is pumping serious capital into a buildout of its OLED facilities.
Sharp is also said to be developing its own OLED operation, though a protracted Foxconn takeover process could postpone such investments.
Apple usually reserves major component changes for numbered iPhone releases, such as this year's expected iPhone 7 redesign, though the company did integrate an entirely new 3D Touch subsystem in the "off year" iPhone 6s. Despite reports to the contrary, noted analyst Ming-Chi Kuo, who has a solid track record when it comes to predicting Apple's product pipeline, said he doesn't expect iPhone to go OLED until 2019.