Days after Apple Watch's $50 price cut, competitor Pebble lays off 25% of staff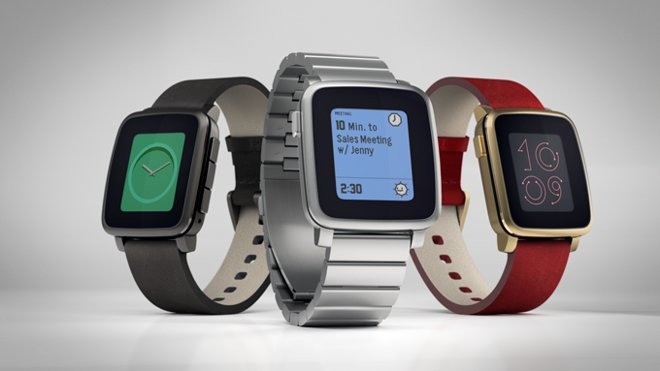 Affordable smartwatch maker and wearable device pioneer Pebble announced on Wednesday that it is laying off 25 percent of its staff this week, citing difficulty raising capital in Silicon Valley.
Pebble CEO Eric Migicovsky said in an interview with Tech Insider that Pebble will reduce its workforce by 40 employees, as it is planning a "careful" approach to the next year. He also revealed that the company raised $26 million over the last eight months.
The announcement comes just two days after Apple announced it has cut the entry price of its own wearable, the Apple Watch, to $299. Both the 38- and 42-millimeter entry-level Sport models are now $50 cheaper than their launch prices.
The price reduction also puts the Apple Watch closer to Pebble's territory, as the company has generally targeted users looking for more affordable wearables. The company's most expensive model is the Pebble Time Steel, starting at $249.99, while its popular "Classic" model is just $99.99.
Migicovsky claimed last November that the launch of the Apple Watch in 2015 had helped to raise awareness for wearable devices and actually resulted in an increase of Pebble sales.
Prior to Apple's entry, the wearable devices market was small. Estimates pegged total 2014 smartwatch sales at just 6.8 million units, with an average selling price of $189.
Citing competitive reasons, Apple has declined to reveal specific sales figures for the Apple Watch.