New iPhone model with curved glass case, 5.8" AMOLED display due in 2017, insider says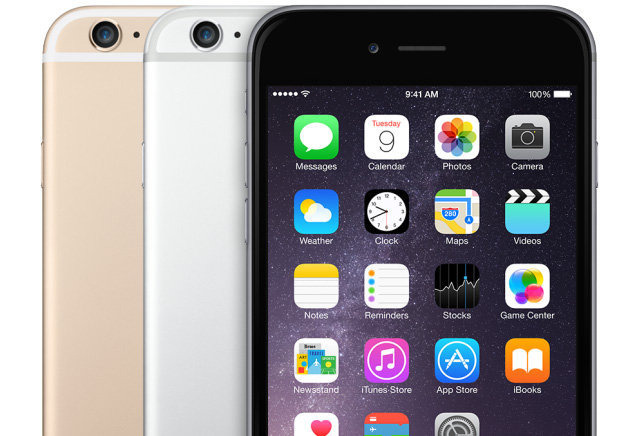 Apple has plans to introduce a new high-end iPhone model in 2017 that sports a curved glass case and 5.8-inch AMOLED display, a radical departure from current-generation aluminum models.
In a note to investors obtained by AppleInsider, KGI analyst Ming-Chi Kuo said the new iPhone's design is similar to that of the iPhone 4/4s "glass sandwich," but instead of flat slabs Apple will employ curved panels on both the device front and back. In another first, Apple turn to AMOLED technology to realize the new design paradigm.
The analyst believes Apple is looking to implement exotic materials to further differentiate iPhone from a sea of competitors. Kuo expects Apple to choose glass for its new case design as the material is easy to mold and boasts properties that facilitate thin-and-light form factor designs. Other options include plastic and ceramic.
On the inside, Apple's next-generation iPhone is expected to include wireless charging and new biometric recognition technology like face and iris scanning, presumably accomplished through a front-facing camera. Apple owns a number of patents covering secure facial recognition technology, including IP that relies on 3D rendering for increased levels of accuracy. Perhaps not coincidentally, the company recently acquired facial recognition specialist Emotient and real-time 3D rendering firm Faceshift.
It is unclear where the new unit will rank in Apple's iPhone lineup, but Kuo predicts two possible scenarios. The analyst believes Apple is likely to position the 5.8-inch AMOLED iPhone model as a replacement for the current 5.5-inch TFT-LCD model, but if the company is unable to procure necessary AMOLED supply, the unit could launch as a top-end add-on to the 2017 iPhone line.
"If the supply of AMOLED panel is sufficient, we believe it is more likely that the first scenario will happen, in which case a 5.8-inch AMOLED model will entirely replace the 5.5-inch TFT-LCD iPhone," Kuo said.
Apple has for years been rumored to make the switch to AMOLED tech, but display manufacturers are simply not equipped to output supply for a product that sells hundreds of millions of units each year. Kuo himself said an AMOLED iPhone wouldn't arrive until 2019, at the earliest.
However, as a result of suppliers efforts to quickly build out their respective AMOLED production lines, there might be enough stock to accommodate the single high-end iPhone variant Kuo describes. A rumor last October claimed Apple was sampling OLED iPhone displays sourced from Samsung, for example.
The special model, thought to serve as a keystone in 2017's iPhone lineup, is expected to keep Apple in the running with competitors who use similarly exotic materials in their flagship smartphones. By launching next year, Apple will have fresh product on offer during the usual 'S' cycle refresh window, which normally brings internal buffs but little to no aesthetic change.