Apple hires former Google inventor with background in electric vehicle charging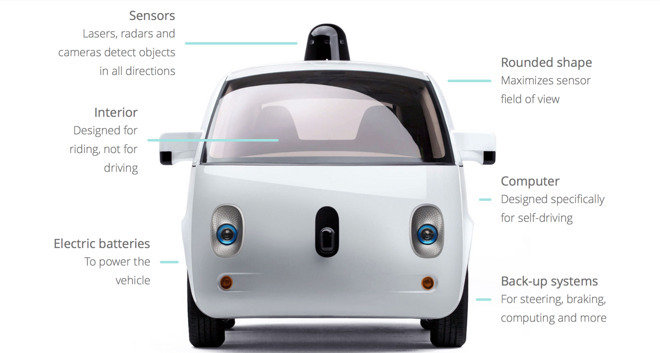 Another recent Apple hire has been linked to the company's rumored "Project Titan" automotive initiative, as a report on Thursday uncovered a Google patent application for electric vehicle charging systems co-invented by current Apple employee Kurt Adelberger.
Spotted by Quartz, Adelberger is named on a pending Google patent for a "Mediator device for smart electric vehicle charging" alongside three other inventors, including machine learning software engineer Matthew Wytock. According to his LinkedIn profile, Adelberger left Google in July 2015 to join Apple as a "product designer."
Whether Apple poached the former Google inventor for its rumored car endeavor, Project Titan, is unclear. While he is cited in IP related to electric vehicles, Adelberger also conducted research into solar panels and general energy systems during his tenure at the internet search giant, suggesting he might be doing the same at Apple.
Trained as an astrophysicist with degrees from Harvey Mudd College and the California Institute of Technology, Adelberger more recently conducted work on energy storage and methods of lowering electric vehicle charging costs. Today's Google patent application, for example, describes a power management device capable of initiating a charging sequence during off-peak hours to save users money, an invention similar to Tesla's onboard charging timer.
As for Apple, the company is widely rumored to be working on a shadowy automotive initiative, though hard evidence of a branded car product has yet to surface. AppleInsider was first to report on secret R&D facilities in Sunnyvale thought to be ground zero for Project Titan. The most recent rumblings suggest Apple is operating a secret car lab in Berlin with roughly 15 to 20 employees.
Since word of a so-called "Apple Car" broke, Cupertino has hired several industry experts versed in electric and autonomous vehicles such as Jamie Carlson, a former engineer at Tesla Motors, as well as Jonathan Cohen, the former director of deep learning at NVIDIA. Most recently, reports in April noted the hire of former Tesla vice president of engineering Chris Porritt and two automotive prototyping experts.