First photos of alleged 'iPad Pro 2' surface in China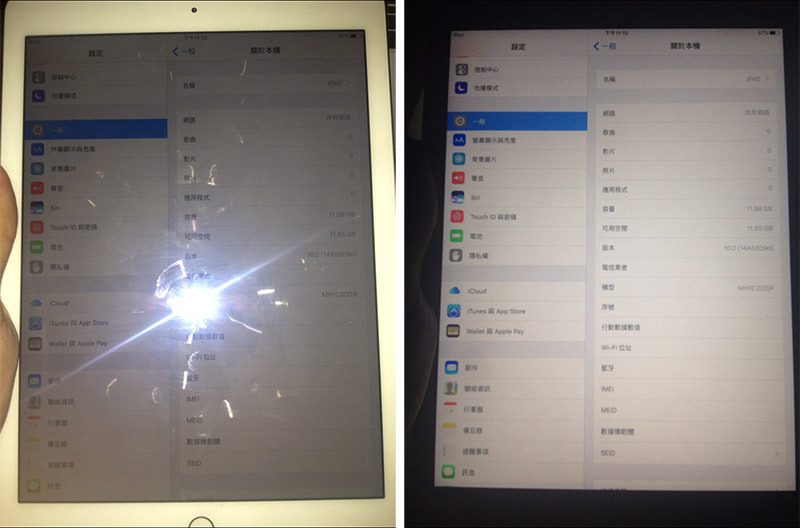 A pair of photos supposedly snapped by a worker in Apple's Asian supply chain show what appears to be a next-generation iPad bearing an unknown device identification number, suggesting the company is preparing production of a successor model.
The picture set, sent in to AppleInsider by an anonymous tipster on Sunday, is said to originate from within a Chinese supplier currently working on an iPad Pro model scheduled to go into production in late September.
As seen above, the device is identified as model number MH1C2CD/F, a designation not assigned to any current or past iPad models. The identifier does, however, follow Apple's device numbering convention, which applies derivatives of order number ML0G2LL/A — ML3N2LL/A for cellular models — to existing 12.9-inch iPad Pro iterations. Because forging a device identifier is a relatively trivial process, AppleInsider cannot vouch for the veracity of the photos and presents the following for purposes of discussion. That being said, Apple is due to bring a 12.9-inch iPad Pro refresh to market sometime this fall.
If the photos are indeed legitimate, they provide a few clues that suggest the pictured unit is a pre-production or prototype device. For example, the tablet is carrying only 12 gigabytes of storage, just enough for loading an operating system and apps for internal testing and hardware debugging. As for the OS itself, the photos reveal a build number corresponding to Apple's latest iOS 10 beta, which was released to developers earlier this month.
Unfortunately, not much else can be gleaned from the provided images. No frame of reference is offered, making it impossible to determine screen size, design or new potential new hardware features with any accuracy.
Rumors regarding a new iPad Pro have been few and far between, though Apple is expected to refresh its tablet lineup after launching the 12.9-inch iPad Pro in September of last year. Like past hardware refresh cycles, the company is anticipated to include a faster processor, likely dubbed A10X, an enhanced camera and True Tone display technology borrowed from the 9.7-inch iPad Pro.
There has been no word on a potential launch timeline, but with production rumored to begin in late September, Apple might announce the next-generation tablet after an anticipated "iPhone 7" debut that same month. That could make for a separate iPad and MacBook event in October or November, as the company is also rumored to launch a revamped MacBook Pro with OLED touchbar in the fourth quarter.