Apple's 'iPhone 7' to boast True Tone display, upgraded camera flash, capacities of 32-256GB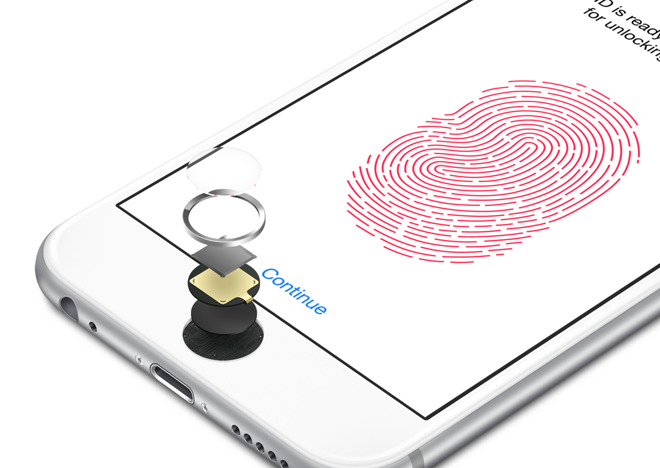 At this week's media event, Apple is expected to introduce a new iPhone featuring waterproof capabilities equivalent to the Apple Watch, along with a new wide color True Tone display and other enhancements throughout.
The tidbits come from well-connected analyst Ming-Chi Kuo of KGI Securities, who issued a new research note on Saturday, a copy of which was obtained by AppleInsider. According to Kuo, the so-called "iPhone 7" will come in storage capacities of 32, 128, and 256 gigabytes, eliminating both the 16- and 64-gigabyte tiers for higher storage options.
Kuo also said the camera flash on the new handset will be upgraded, increasing the number of LEDs from two to four. Two of the flash LEDs will be in cool colors, and two will be in warm colors.
Apple is also expected to add an ambient light sensor that will improve image quality, particularly in low-light situations.
Kuo also said the "iPhone 7" will feature the same True Tone-branded display technology the company unveiled earlier this year on the 9.7-inch iPad Pro. The screen is expected to better demonstrate pictures taken with the device's camera, especially on the 5.5-inch model, which is believed to exclusively boast a dual-camera design.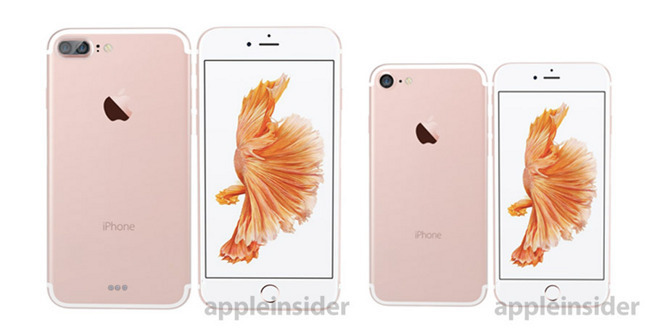 According to Kuo, the "iPhone 7 Plus" camera will feature two 12-megapixel lenses — one wide angle, and one telephoto. The new design is expected to offer optical zoom and light field camera applications.
The rest of the details in Kuo's note reiterate well-established expectations for the "iPhone 7," including 3 gigabytes of RAM for the "iPhone 7 Plus," a next-generation "A10 processor" that could be as fast as 2.45 gigahertz when pushed to the max in real-world usage, a newly improved 3D Touch sensor, a haptic feedback non-clicking home button, and a tweaked design that will remove antenna bands from the back.
New colors are expected to ditch space gray and add dark black and "piano black" options. The glossy black shade could be limited in availability, so Apple is expected to focus on large-storage models for that shade.
Finally, Kuo also reiterated once again that the "iPhone 7" is expected to remove the legacy 3.5-millimeter headphone jack. Apple is said to have utilized the space to add a second speaker with an audio amplifier, and will reportedly ship both Lightning EarPods and a Lightning to headphone adapter in the box.
All will be revealed this Wednesday, Sept. 7, when Apple will hold a media presentation at the Bill Graham Civic Auditorium in San Francisco, Calif. AppleInsider will be there live with full coverage and analysis.