Apple A10 Fusion in iPhone 7 family surprises, exceeds pre-release expectations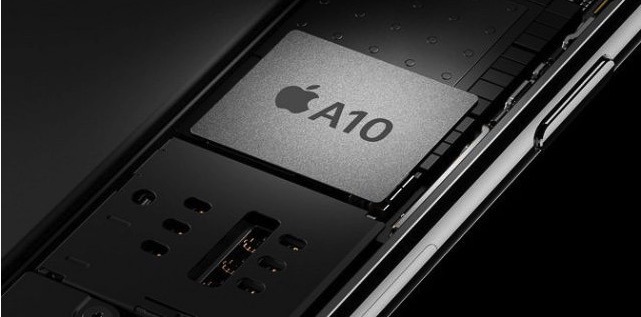 Apple's A10 Fusion processor found in the new iPhone 7 family is a quad-core chip, but not one like Apple's ever used in any device its ever made before.
Historically, all of Apple's quad-core chips on the Mac side have all four processors able to hit the same peak speed. The A10 Fusion architecture differs, having two high power cores, and two high efficiency cores.
Apple claims that overall, the A10 Fusion in the iPhone 7 family is 120 times faster than the original iPhone, and 40 percent faster than the A9 chip in the 2015 iPhone 6s.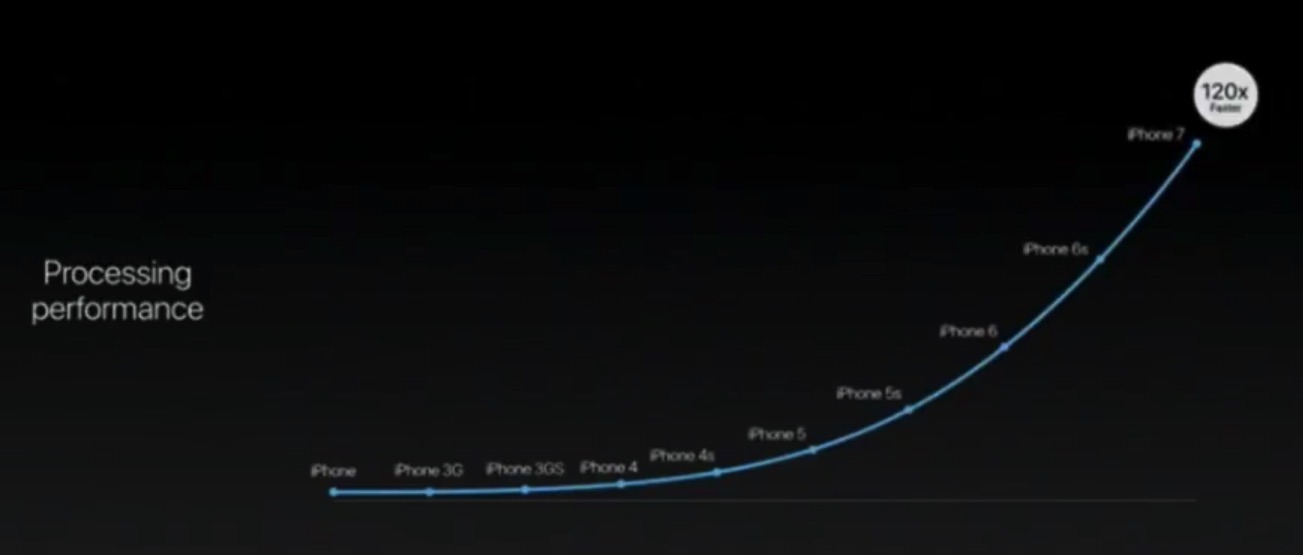 Processing speed comes at a price. In the same chip generation, the faster chips generally take more power. Low energy chips draw less, but at a cost of processing speed.
To keep the iPhone 7 running at peak efficiency, the two disparate pairs of cores are driven my a new traffic-regulating chip, delivering tasks with low computing power demands to the high efficiency cores, and heavy duty tasks to the high power cores. Practically, this means that tasks like e-mail checking and music playing will be handled by the high efficiency cores, preserving battery life when in use much better than if the tasks were dealt with by the high power chips.
The raw benchmarks of the chip are impressive, with the iPhone 7 edging out the 12.9-inch iPad pro in performance — and they don't seem to involve the high-efficiency chips at all.

The iPhone 7 has a single-core aggregate benchmark of 3233, as compared to the iPhone 6s Plus pulling down a 2508. Multi-core performance on the new device is listed as 5363, with the 6s Plus coming in at 4106.
A more tangible benefit of the A10 Fusion for users is probably going to be battery life, with Apple claiming that the regulating chip gives up to two hours of usage of the iPhone 7 over the iPhone 6s, depending on usage.
Graphics aren't just for gamers
Coupled with the A10 Fusion is a new six-core GPU. Apple promises "console-level" gaming, and claims that the GPU in the A10 Fusion is three times faster than the A8 processor found in the iPhone 6, fourth generation Apple TV, and latest iPod Touch.
The A10 Fusion is a giant advance over the A9 processor in iPhone 6s, when one was not expected by the mainstream press. It even reportedly still uses the 14nm FinFET process, with the next generation of iPhone chip shifting to 10nm with resultant battery life and thermal improvements.
Regardless of the slightly older chip manufacturing process still in use for the A10 Fusion, the chip brings both power and battery life to the line, and is another reason why pre-release criticism of the iPhone 7 not being innovative were mistaken.