Music industry heads towards recovery on streaming services like Spotify & Apple Music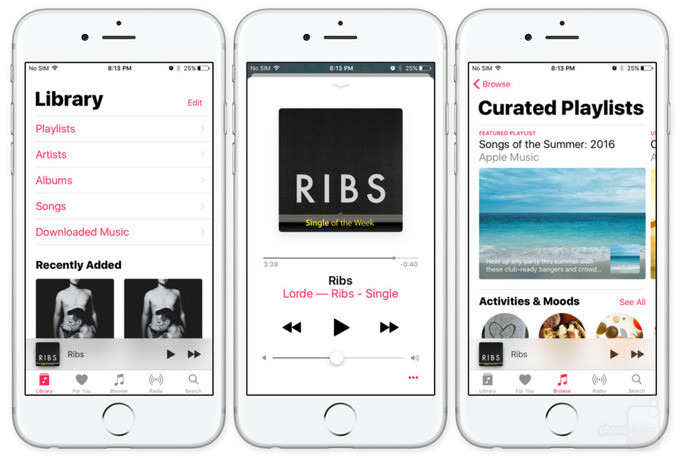 AppleInsider is supported by its audience and may earn commission as an Amazon Associate and affiliate partner on qualifying purchases. These affiliate partnerships do not influence our editorial content.
U.S. music sales grew 8.1 percent to $3.4 billion in the first half of 2016, largely on the back of streaming services like Pandora, Spotify, and Apple Music, according to industry data published on Tuesday.
Streaming revenues were up 57 percent to $1.6 billion during the period, representing almost half of all sales, the Recording Industry Association of America indicated in figures seen by Bloomberg. Subscriptions accounted for $1.01 billion, while ad-based on-demand streaming was up 24 percent to $195 million.
The U.S. record industry is currently on track to grow for a second straight year, which would be first time that's happened since 1999, when digital music piracy exploded.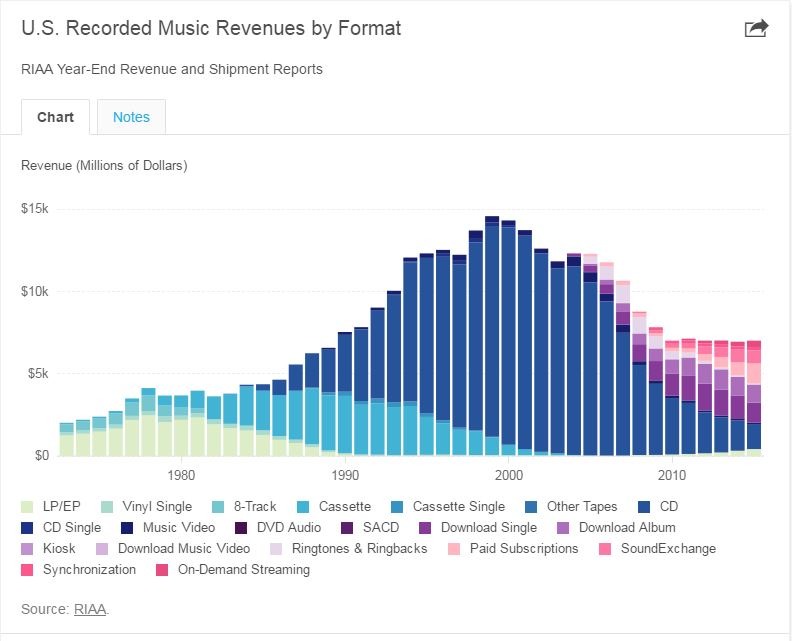 The industry was slow to provide a convenient legal alternative, and the first major online stores — including Apple's iTunes — initially saddled files with DRM, complicating backups and limiting playback to certain apps and devices linked to a person's account. Labels were also accustomed to an album-based market, but discovered that many customers preferred buying cheaper individual songs.
Spotify is the current leader in on-demand streaming, with 40 million paid subscribers and an even larger number of people on its free ad-supported tier. Apple Music, which is paid-only, has some 17 million subscribers.
Most of Apple's streaming customers are new to paying for music, and not switching from Spotify, label executives told Bloomberg. That may make sense because Spotify is already platform-agnostic, and people using the service might be leery about losing their playlists, especially when both services offer similar music libraries except for small handfuls of exclusives.