Apple reveals algorithm behind Apple Music mixes, execs discuss past and future of service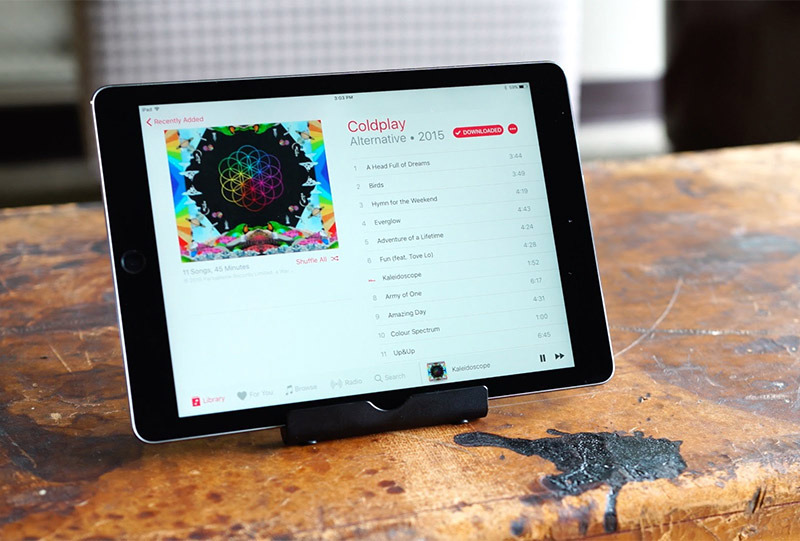 Mixed in with the usual PR speak and promises to make Apple Music the most accessible, consumer-friendly streaming service available, Apple executives in a wide-roving interview published Monday hinted at the development of exceedingly advanced personalized playlist algorithms.
Shoehorned in at the end of a BuzzFeed News feature covering Apple Music's brief history and future roadmap, former record exec turned Apple employee Jimmy Iovine vaguely alluded to work being done on the service's custom playlists. Specifically, Iovine commented on the introduction of algorithmically generated mixes, a seemingly fundamental shift away from the human curated playlists touted when the service launched last year.
"We were too ambitious in the beginning — we probably put too much into it," said Iovine. "But we're getting there now, one foot in front of the other, and the stuff we're creating I don't think anyone is gonna see coming."
Previously, Apple Music relied on human curated playlists to surface new music for listeners. With iOS 10, the service achieves per-user customization thanks to built-in algorithms that tap into iTunes listening histories. The initial offerings — My Favorites Mix and My New Music Mix — went live as part of a redesigned Apple Music in iOS 10.
As revealed to BuzzFeed News, Apple Music has access to a "deep historical knowledge" of user tastes and habits by aggregating years of iTunes listening data. For example, high star ratings and frequent plays over the years will push tracks and albums to the My Favorites Mix. The My New Music Mix acts as a type of hybrid system, as the playlist is populated by human curated content found similar to a user's taste profile. My New Music Mix also takes listening history into account by surfacing tracks that a user has not yet played.
Iovine also touched on digital exclusives. To lure in customers, streaming services like Apple Music and Spotify have in the past vied with competitors over exclusive windowed content, though the practice might be on its way out after a recent release from Frank Ocean ruffled the feathers of industry heavyweight Universal Music Group.
Ocean in August dropped two albums "visual album" called "Endless" and a traditional 17-track release titled "Blonde." The visual album fulfilled contractual obligations with Def Jam and parent company UMG, while the more easily monetizable "Blonde" sold under Ocean's own label Boys Don't Cry. Ocean's bold strategy prompted UMG CEO Lucian Grainge to end to all exclusive streaming content under UMG's family of labels.
Exclusivity is also the bane of consumers who want access to the latest tracks from their favorite artists. The practice leaves the music industry fragmented, for example Apple Music subscribers will get first crack at Drake's latest tunes, but won't be able to listen to the Kanye West beats because of his close ties to Tidal. It is unclear what implications, if any, this fragmentation holds for the wider music industry, Iovine said.
"I don't think we know yet, I don't think anyone knows yet," he said. "A year from today could look extremely different from what it looks like right now."
Iovine added that customers might ultimately stump for multiple subscriptions, much like the habits of some video streaming users who pay for both Netflix and Hulu, according to the report.
Today's report includes a short blurb from Beats 1 lead Zane Lowe, who toed the company line on exclusives saying, "I think Apple Music is the place that helps artists tell their stories." Bozoma Saint John, Apple Music and iTunes head of global consumer marketing, also offered a few thoughts on the product's iOS 10 makeover.