Samsung sets up Note 7 exchange booths at airports around the world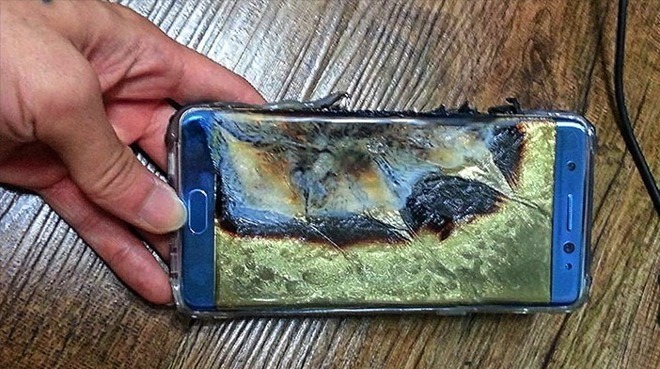 AppleInsider is supported by its audience and may earn commission as an Amazon Associate and affiliate partner on qualifying purchases. These affiliate partnerships do not influence our editorial content.
Samsung is now running exchange stations at airports around the world, hoping to catch any lingering Galaxy Note 7 owners before they get onboard a plane with the phone — something that's now prohibited or outright illegal in some instances.
While Samsung initially set up booths at South Korea's Incheon airport, there are now ones at several major Australian airports such as Sydney, Melbourne, and Gold Coast, CNET said. These will be open from 6 a.m. to 8 p.m. local time at "high-traffic" terminals, according to Samsung, the one exception being Canberra, which will shut down exchanges two hours earlier.
Samsung said that it's planning to set up stations at airports in other countries as well. A tip to AppleInsider — confirmed by Twitter posts — claimed that the company is already setting up stations at U.S. airports, where people can exchange their Note on the spot or at least submit their info to run an exchange as soon as possible.
A number of airlines around the world have banned the Note 7 from flights. The U.S. government has actually made it illegal to bring the Note 7 on airplanes, citing the potential fire hazard.
Samsung is recommending that people return or exchange Note 7s at the original point of purchase, but the exchange stations could prevent frustration for people who are only learning of the flight bans right before a trip, or would have to fly to reach that point of purchase.
Originally intended to be a challenger to Apple's iPhone 7, the Note 7 has instead proven a disaster. Though first reactions were positive, dozens of battery fire incidents soon sprang up around the world. The company attempted to fix the situation with a recall, but subsequent fires forced the company to kill the product outright, something that will cost it billions of dollars.