Filing suggests Apple investing big in OLED supply, increasing capital expenditure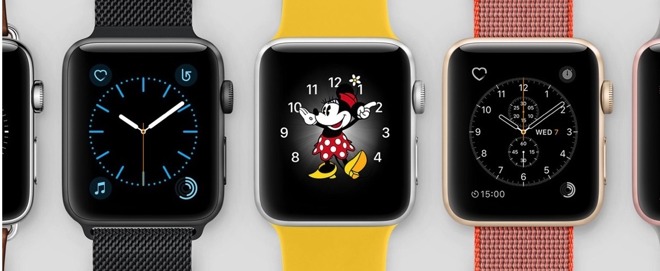 AppleInsider may earn an affiliate commission on purchases made through links on our site.
An investment firm has delved deeply into Apple's most recent Securities and Exchange Commission 10-K filing, and sees purchase orders extending over one year in duration which suggests to them that Apple is in the middle of a big OLED buy from Samsung — the main supplier of the technology.
J.P. Morgan has noted that Apple has placed a purchase order with more than a year duration for the first time, and totals around $4 billion. It coincides with an "off-balance sheet obligation" for the same amount from the third quarter, which the analysts believe is related to long-term OLED sourcing from Samsung for a potential future iPhone.
The order may be related to a change that Apple made in its risk related to component acquisition statement, adding that in addition to needing mass quantities of parts, it may have trouble acquiring troublesome components "on commercially reasonable terms." OLED technology is finicky to produce, with even minor impurities causing the loss of an entire batch of screens, and rising costs for purchasers.
Samsung may not be the only source of the technology. Earlier this year, the Sharp CEO made remarks that Apple was shifting to the technology away from LTPS, and iPhone screen supplier Japan Display was seeking loans to shift to OLED production.
In other tidbits gleaned from the 10-K filing by J.P. Morgan, Apple's employee count at the end of the fiscal year was over 116,000 employees, up 6,000 year-over-year. Fiscal year 2015 saw an increase in headcount of about 17,500 people.
Apple is also slated to spend $16 billion in capital expenditure, up from a previous estimate of $13 billion.