Potential NHL deal could bring Apple iPads to team benches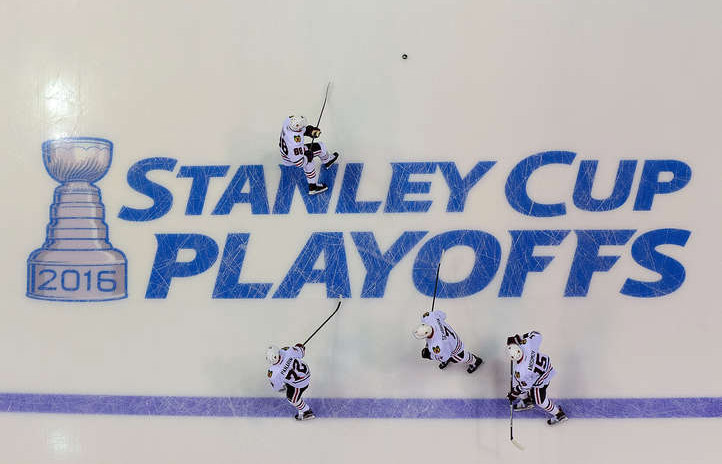 AppleInsider is supported by its audience and may earn commission as an Amazon Associate and affiliate partner on qualifying purchases. These affiliate partnerships do not influence our editorial content.
A report on Wednesday claims Apple is in late-stage talks with the National Hockey League to bring iPads and supporting backend infrastructure to team benches, a deal similar to one struck with Major League Baseball earlier this year.
Citing multiple sources familiar with the ongoing talks, TSN reports the NHL has for years discussed a technological partnership with both Apple and its rival Microsoft. However, negotiations with Apple recently accelerated after a deal to provide iPads to National Basketball Association teams fell through.
NHL officials informed teams of the possible Apple partnership last week, the report said. Though terms have yet to be finalized, sources claim a deal will likely materialize in the near future.
"It's possible it could collapse, but it's pretty far down the path for that to happen," one source said.
Potentially holding up the partnership is NHL's plan to architect a major sponsorship revenue stream akin to the program fostered by the National Football League, which struck lucrative multi-year deals that put Microsoft Surface tablets, Bose headphones and Motorola equipment on the sidelines. Likewise, the NHL is reportedly seeking a contract from Apple worth at least $5 million per year, but the Cupertino tech giant has traditionally shied away from vanilla sponsorships.
"The NHL Apple deal is more a major partnership than a sponsorship," said an unnamed source. "Right now, some teams have iPads or other tablets and some don't. Some have good Internet connections, some don't. This deal is about having a consistent platform that every team can use in every rink."
Interestingly, MLB spinoff BAMTech is said to be involved in the negotiations. BAMTech started life as an arm of MLB's Advanced Media division specializing in direct-to-consumer content delivery. The branch quickly grew into a video streaming powerhouse with a long list of big clients including HBO, the PGA TOUR, WWE Network and, notably, the NHL.
In August, Disney announced a $1 billion investment in BAMTech, good for a 33 percent stake in the company, as part of plans to launch a dedicated ESPN streaming service.
The NHL also has a stake in BAMTech and last year agreed to a six-year deal that grants the firm rights to stream certain out-of-market games live. According to today's report, BAMTech is also developing a platform for player and puck tracking as part of said agreement, technologies that go hand-in-hand with an iPad-based team management system.