Apple analyst Gene Munster to leave Piper Jaffray, launch VC firm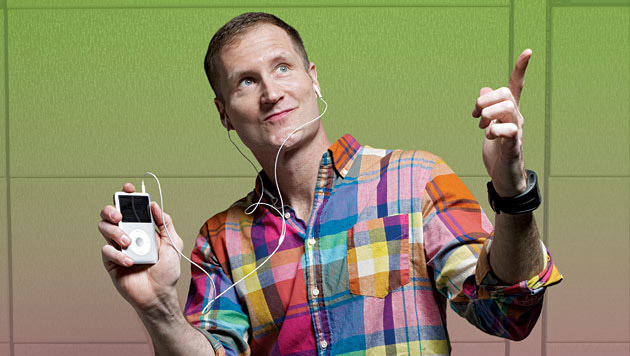 AppleInsider is supported by its audience and may earn commission as an Amazon Associate and affiliate partner on qualifying purchases. These affiliate partnerships do not influence our editorial content.
Gene Munster, one of the most well known Apple analysts in the world, is leaving investment giant Piper Jaffray to start a venture capital firm specializing in AR/VR solutions, artificial intelligence and other advanced technologies.
Munster, known for an unwaveringly bullish take on Apple, will start Loup Ventures with Doug Clinton and Andrew Murphy, reports Benzinga. Clinton is currently part of Munster's research team at Piper Jaffray, while Murphy served at the investment firm for nearly five years before leaving in 2012.
In a statement provided to Bloomberg, Munster said he will depart Piper Jaffray at the end of December ahead of Loup Ventures' launch in January.
"It's a research driven early stage VC based in Minneapolis and New York," Munster said. "The focus is virtual reality, augmented reality, artificial intelligence and robotics."
Munster joined Piper Jaffray 21 years ago as a research analyst concentrating on internet and hardware. For the past decade, however, Munster made a name for himself with upbeat analysis and predictions on Apple well before the success of iPhone. The analyst is also known for generating and delivering to investors regular status reports based on targeted consumer surveys, including intent to purchase forecasts from teen buyers.
Over the past few years, he has become somewhat of an institution at the company's quarterly earnings conference calls, often probing executives about unannounced products and initiatives. In 2009, for example, Munster predicted Apple would launch a branded connected television, a well to which he consistently returned until the fourth-generation Apple TV materialized in 2015.
More recently, Munster has focused on Apple's augmented reality initiatives, saying the company plans to integrate the technology into its iOS platform within the next few years.
Though Munster will no longer be associated with Piper Jaffray, he intends to publish research covering major tech companies and startups within Loup Ventures' purview. Considering Apple's interest in AI and AR/VR, along with a rumored robotics (autonomous vehicles) team, we'll likely here much more from the analyst in the future.