Apple takes $30 off Beats Pill+ and Beats EP, but better deals found elsewhere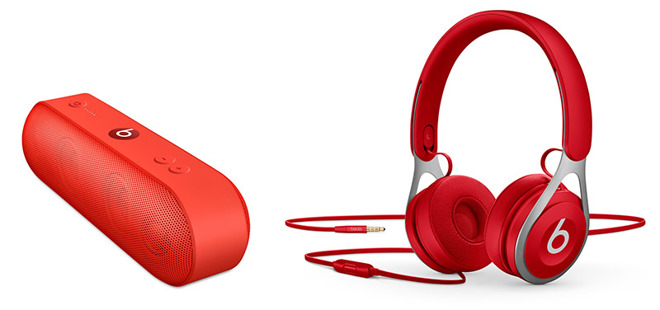 AppleInsider may earn an affiliate commission on purchases made through links on our site.
In time for the holidays, Apple on Tuesday slashed $30 off its Beats Pill+ speaker and Beats EP headphone, bringing the company's online and brick-and-mortar store pricing closer to offerings from third-party retailers.
Apple's $30 price cut is limited to the Beats Pill+ speaker and Beats EP on-ear headphones, which normally retail for $230 and $130, respectively. The new discount delivers respective round number price points of $200 and $100 ahead of the busy holiday shopping season.
As usual, Apple's out-the-door cost is still higher than third-party retailers carrying the same products. B&H Photo, for example, has the Beats Pill+ in black for $178 with no sales tax outside of New York. Amazon and big-box retailer Walmart also offer the Pill+ in black for the slightly higher price of $188 plus any applicable taxes.
Apple's Beats EP deal is more of a bargain, with B&H showing identical pricing — again without sales tax outside of NY — of $100 on in-stock models.
In addition, Apple is the only place to buy special hardware versions like the new Product (RED) editions for both Beats Pill+ and Beats EP.
The select Beats discounts arrive just hours after Apple updated its BeatsX webpage to reflect a release date in February, corroborating reports of an unexpected shipping delay on Monday.
Apple today also put its hotly anticipated AirPods wireless headphones up for sale after months of hold-ups. Last week, reports claimed the company was having trouble syncing audio between the untethered AirPods.