Apple rumored to introduce 5" 'iPhone 7s' in 2017 with vertical dual-lens array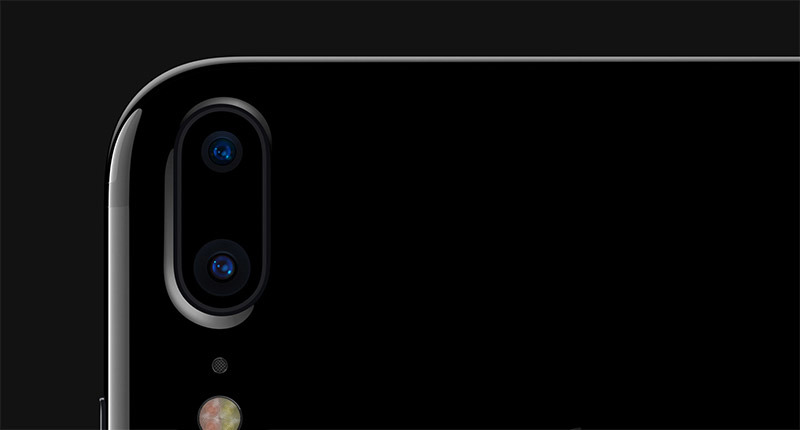 A rumor out of East Asia on Tuesday claims Apple will add a third form factor to its iPhone lineup in 2017, specifically a mid-sized 5-inch handset said to share internal components next year's 4.7-inch and 5.5-inch "s" cycle offerings.
Citing sources within Apple's Taiwanese supply chain, Mac Otakara reports the rumored 5-inch model will boast identical specifications as expected from "iPhone 7s" and "iPhone 7s Plus" variants, suggesting the addition is a mere extension of the smartphone lineup.
The supposed 5-inch iteration is also rumored to feature a dual-lens camera array with iSight modules arranged vertically rather than the horizontal configuration introduced with iPhone 6s Plus. Whether the design change extends to the "iPhone 7s Plus" — and potentially "iPhone 7s" — is unclear.
Apple's plans could change, however, as Taiwanese suppliers are expecting to receive finalized specifications some time in the first quarter of 2017, the report said.
Today's report adds to a growing pile of rumors surrounding next-generation iPhone hardware, but conflicts with predictions that have Apple launching three iPhone models in 2017. In particular, the company is said to market a pair of iPhone 7 upgrades alongside a high-end "iPhone 8" or "iPhone X."
According to well-connected analyst Ming-Chi Kuo, the top-tier model will feature exotic technology like a flexible OLED screen measuring 5.1 or 5.2 inches, invisible Touch ID home button, wireless charging and a "glass sandwich" enclosure.
The Mac Otakara report seems to back up Kuo's claims of a 5-inch form factor, but deviates on internal specifications and place in Apple's smartphone lineup. While mere speculation, Apple might be asking certain suppliers to ready components for a mid-size "s" cycle iPhone chassis as plans for an "iPhone 8" solidify. OLED yields, for example, are of particular concern for a handset produced at scale, while bleeding edge tech like long-distance wireless charging is as yet unproven.
The outlook for next year's "s" cycle hardware is similarly murky. Recent rumblings claim the "iPhone 7s" and "iPhone 7s Plus" variants will retain the aesthetic debuted with iPhone 7 in September and might not include OLED displays or wireless charging, but reports are conflicting at best.