Hands-on: Fibaro's HomeKit-enabled flood, door/window, and motion sensors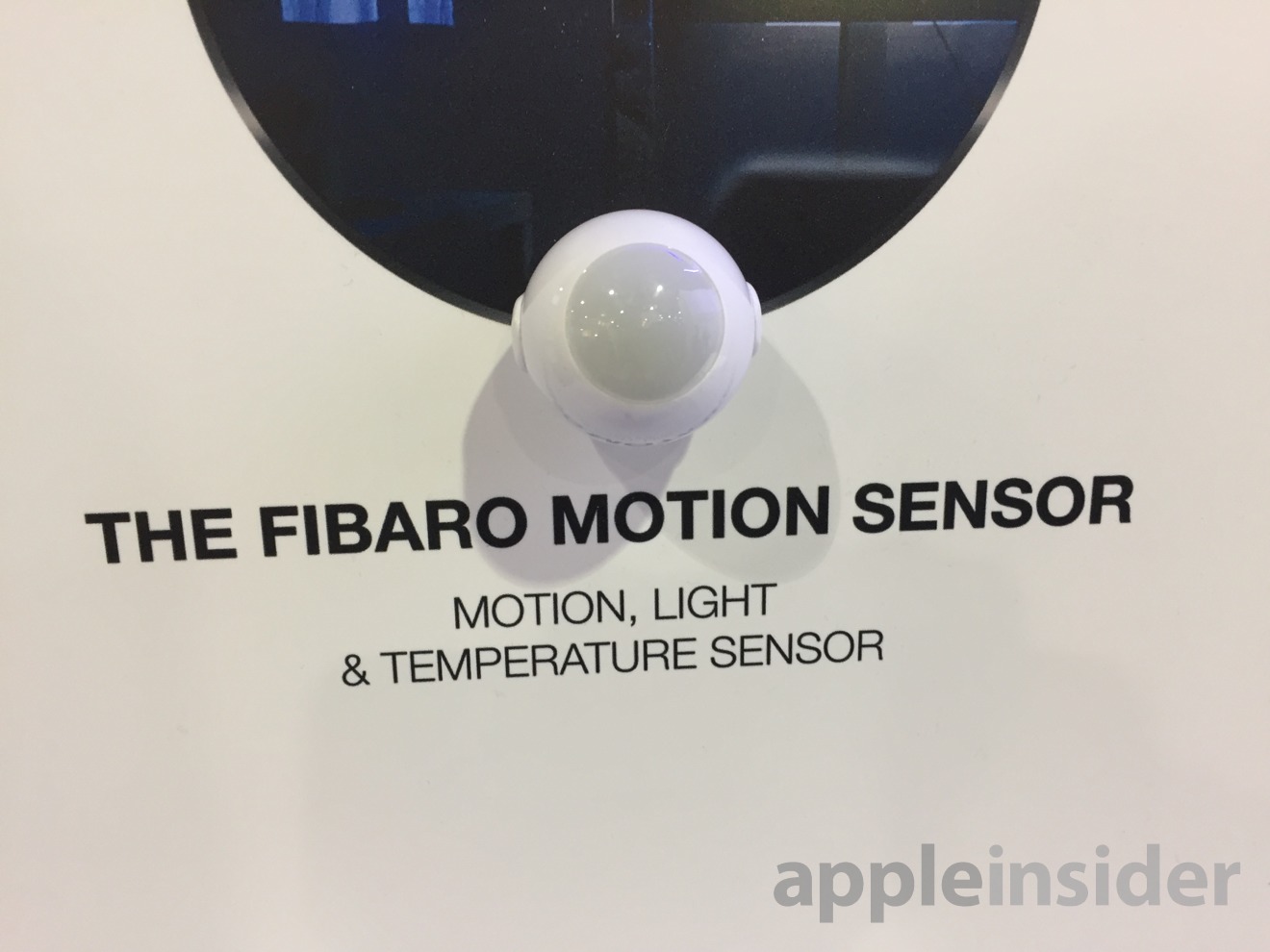 Smart appliance maker Fibaro is embracing Apple's HomeKit platform with three upcoming Bluetooth-connected accessories. AppleInsider paid a visit to the company's boot at the Consumer Electronics Show Friday for a closer look.
Unlike many of the newly announced accessories showcased at CES, all three devices are currently available to purchase.
The motion sensor is priced at $69.99, and it also measures temperature and light intensity, and also includes an accelerometer to detect any tampering. With HomeKit triggers, users can create scenes that are automatically enabled when motion is detected. And with Siri, users can also ask for the current temperature wherever the device is located.
It's worth noting that while the packaging on Fibaro's Motion Sensor has a rather ominous looking blue tinted cat eye — reminiscent of the Eye of Sauron from "The Lord of the Rings" trilogy — in real life the product has a plain grey front that is decidedly more home friendly.
Fibaro's door and window contact sensor costs $59.99, allowing users to know when doors, windows and cates are opened. They can also be used to trigger scenes and detect temperature at their current location. They come in 7 different colors to match a home's decor.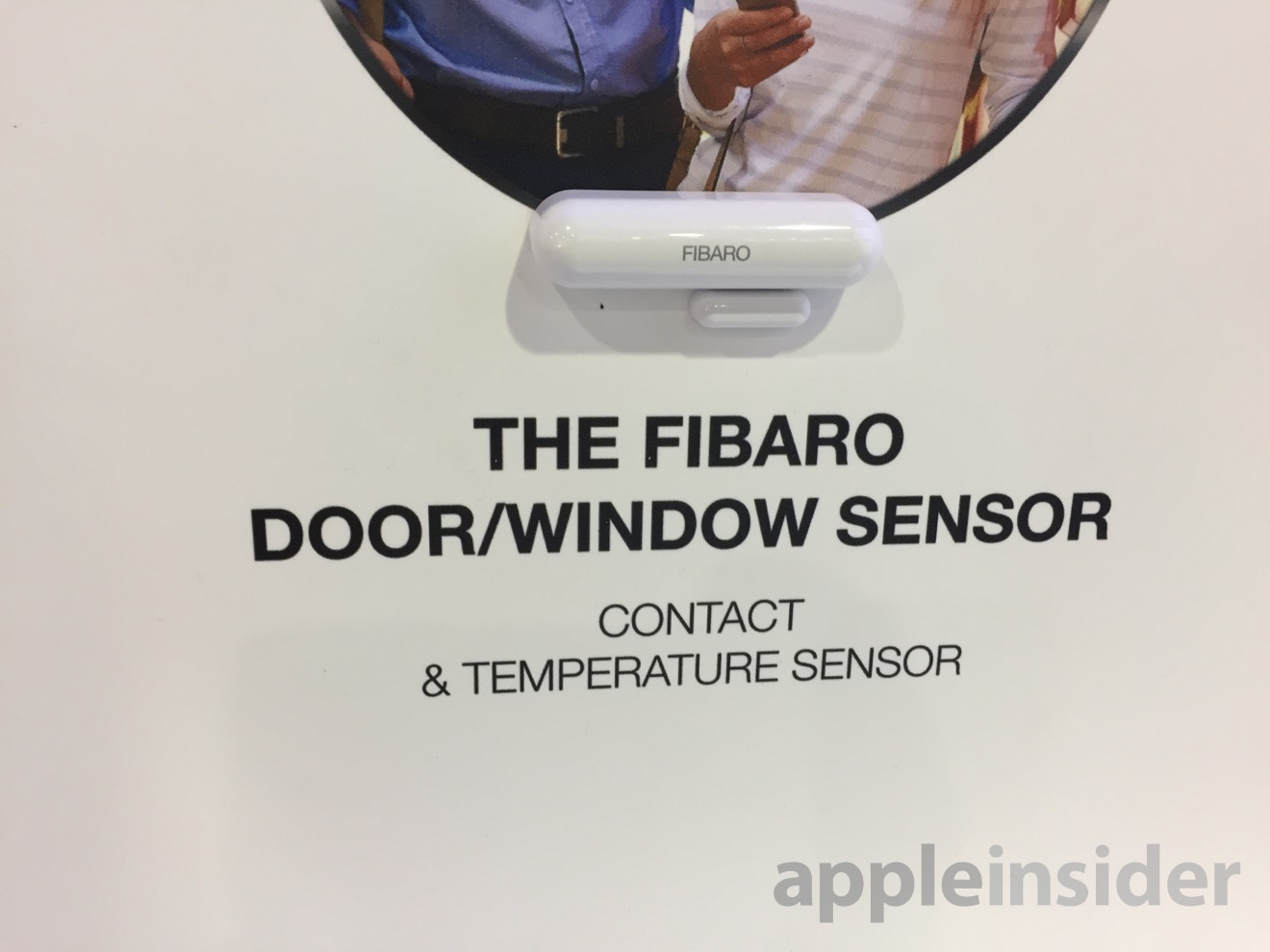 Finally, the Fibaro flood sensor is $69.99 and can alert a user when there is a leak in their home, with push notifications to their devices, as well as a built-in acoustic alarm and the potential for HomeKit triggers, such as changing the lights blue. It, too, includes an embedded temperature sensor.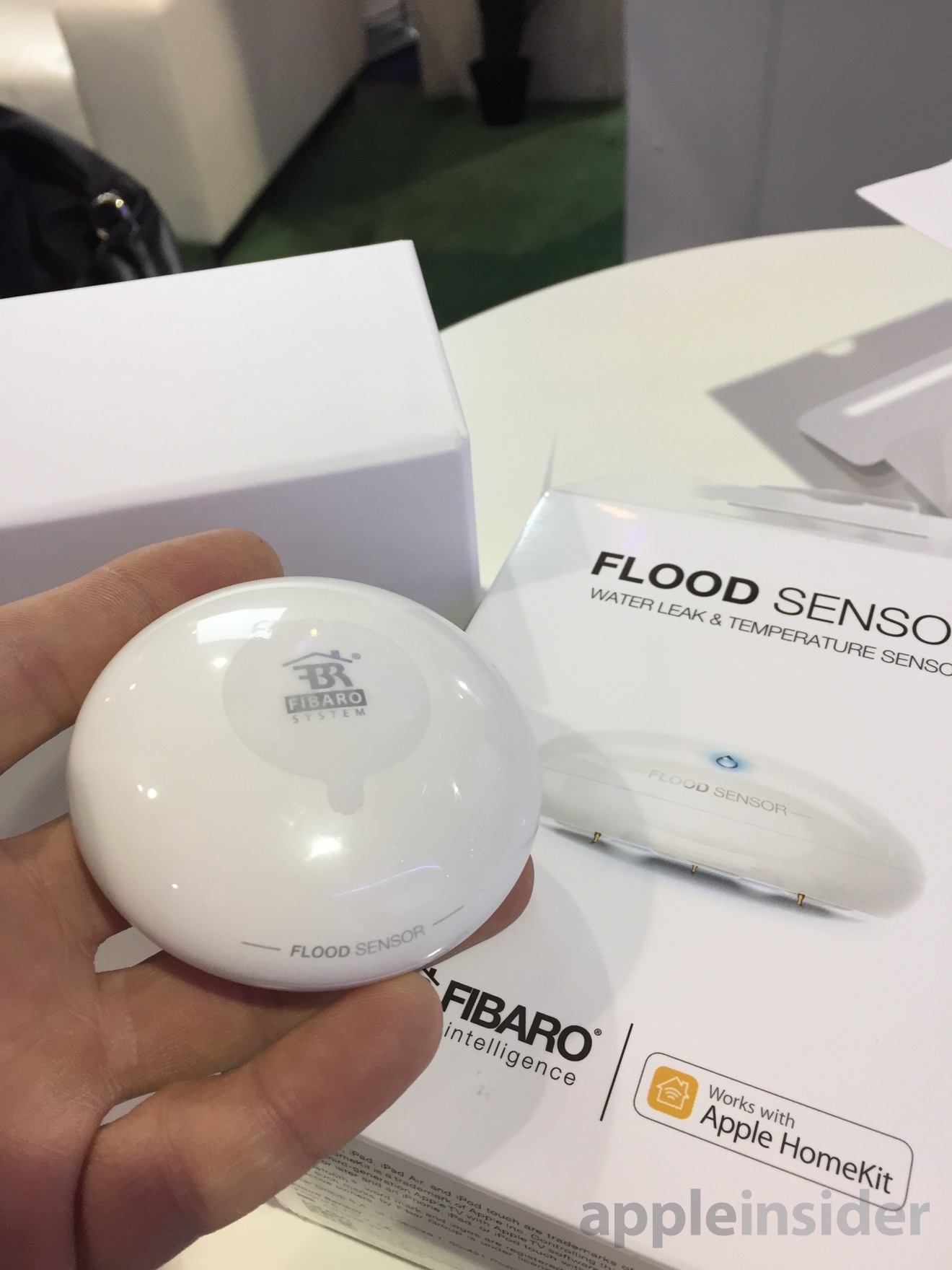 All three devices reply on newly expanded HomeKit alerts, which were enabled by Apple with the release of iOS 10.2 last month.
At the company's booth, they also showcased a non-HomeKit gesture control system embedded into a wall. In a live demonstration, users could swipe their fingertips up and down on the wall to activate custom triggers — Â in one example, swiping down and up would lower or raise a retractable window shade.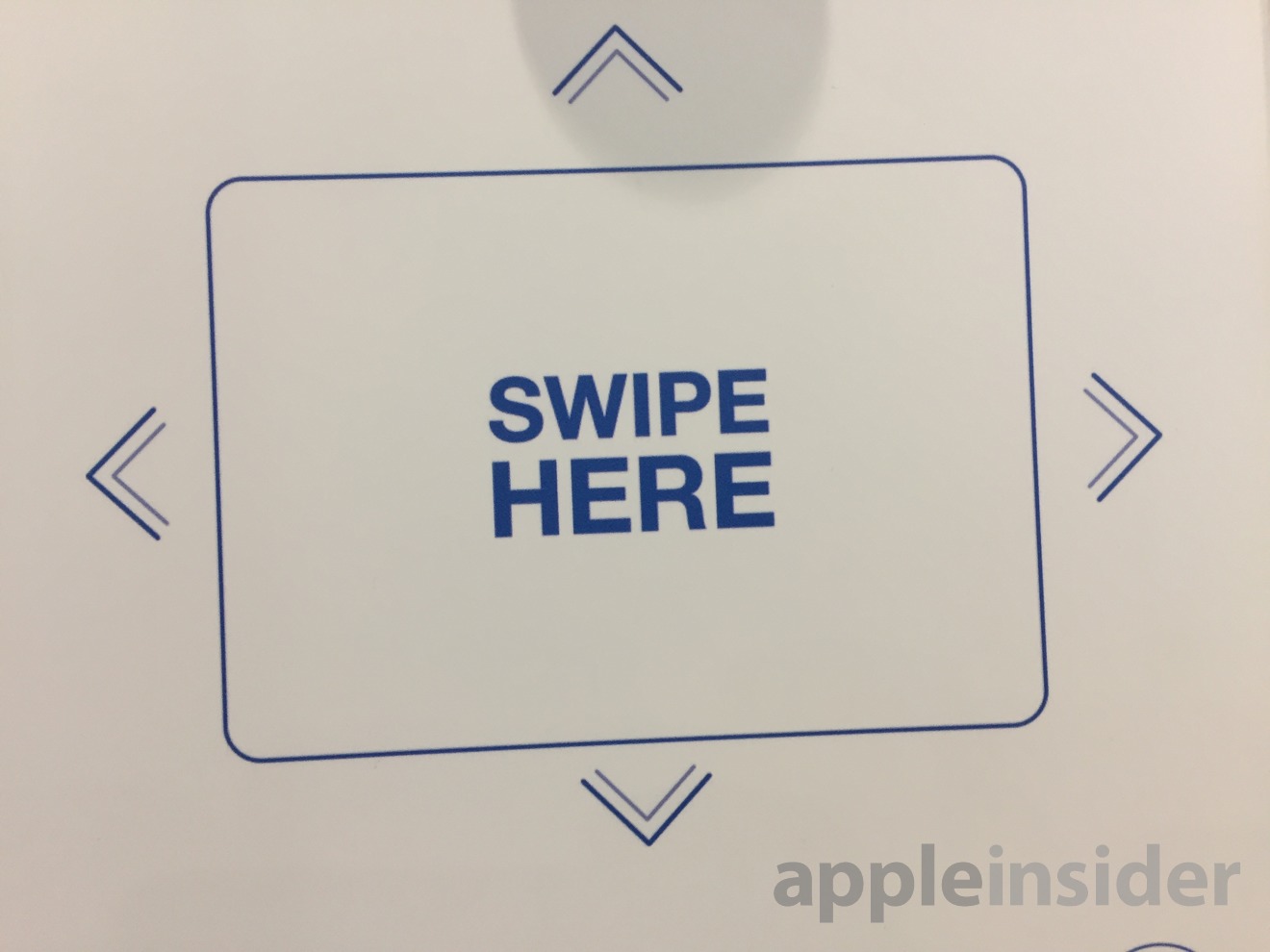 The wall-embedded controls can be done without any sort of display or indicator, allowing users to have a clean aesthetic in their home while also gaining advanced input methods.