Lion's share of Apple's revenue expansion after 'iPhone 8' expected from services growth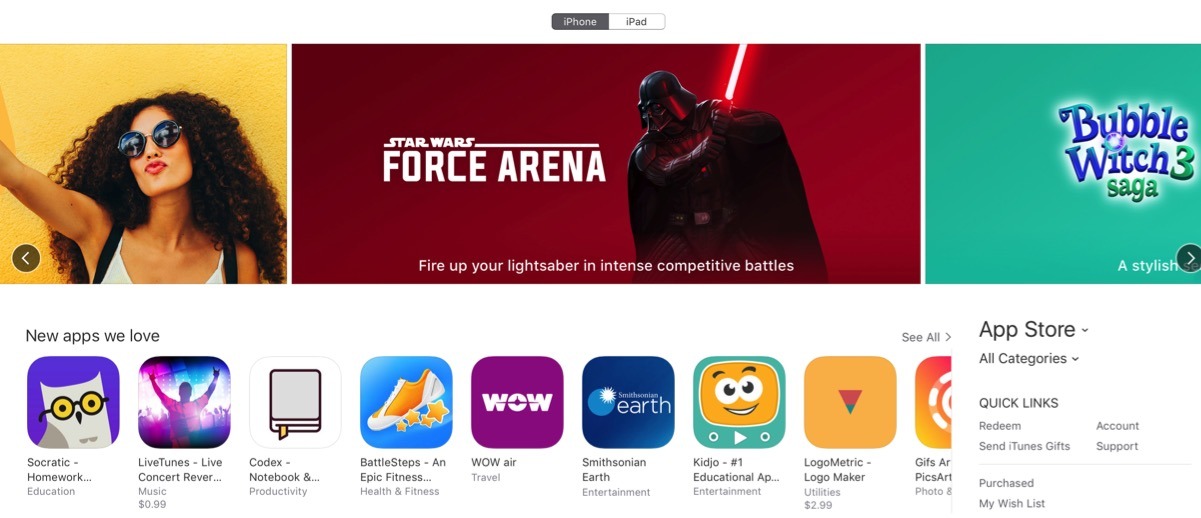 Given the Apple iPhone user base expansion, Apple's Services business led by the App Store is forecast to not only be the prime mover of Apple's income expansion, but also be the largest contributor to gross margin improvements as well.
Ben Schachter from Macquarie Research sees about 75 percent of total Apple gross profit through fiscal year 2021 coming from services. Gross margin gleaned on the App Store is estimated to be about 90 percent, AppleCare at 70 percent, and all other services including iTunes, iCloud, Apple Pay sitting at 64 percent.
Services revenue is expected to grow 17 percent per year through 2021, hardware revenue will climb 2.4 percent, with a continuation of about 30 percent annual growth in Apple's App Stores per year. Driving the expansion is subscription service growth, even with a lower percentage of those payments going to Apple.
"The App Store is one of the best business models ever created," Schachter said in a note to investors, a copy of which was provided to AppleInsider. "Apple investors need not rely on Apple for all the innovation to drive the model forward. If someone creates a game in their parents' garage in Taipei or if GE revolutionizes health care with an app, Apple can benefit."
Schachter believes that the value of the services revenue is not given enough weight by analysts, as Apple reports App Store revenue on a net basis, rather than a gross basis like it does for other products.
The prediction model that puts Services at the top of Apple's revenue drivers assumes limited hardware growth after the "iPhone 8" release, and no significant new businesses such as a large expansion into subscription video — which Schachter believes is possible.
Apple's Chief Executive Tim Cook may agree with Schachter's predictions. During July 2016's earnings conference call, Cook said that Apple's Services business is expected to be the size of a Fortune 100 company at some point in 2017.
As a result, Schachter has raised the Apple share price target to $148 from $133, and earnings per share to $9.10.
Earlier in January, Apple heralded a year that saw $20 billion paid out to developers in 2016 alone. According to Apple, the App Store's subscription billings grew significantly in 2016 to $2.7 billion, up 74 percent from 2015.
Apple's rumored "iPhone 8" is said to feature next-generation technology like an OLED "wraparound" screen with Touch ID home button and other sensors embedded behind the glass. Recent rumblings out of Apple's East Asian supply chain suggest the device will ditch aluminum for forged stainless steel as part of a "glass sandwich" design reminiscent of the iPhone 4 series.