BeatsX earbuds launching Friday come with 3 months of free Apple Music [u]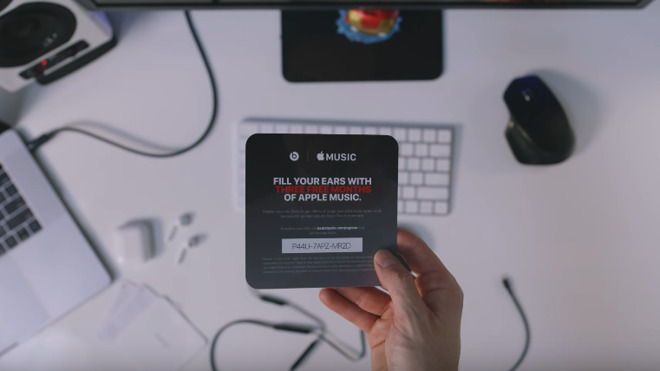 AppleInsider may earn an affiliate commission on purchases made through links on our site.
Customers who have been waiting months for Apple's delayed BeatsX earbuds will be given a consolation: three free months of Apple Music streaming.
A card with the bonus is included in the box, YouTube host Jonathan Morrison noted in a clip comparing the earbuds with Apple's self-branded AirPods. No such card is bundled with the AirPods, or even other Beats products like the Powerbeats3.
The code does require that people register their BeatsX purchase on the Beats By Dre website, but it should apply even to people who have already lapsed the three-month trial available to every new Apple Music subscriber.
For people interested in Apple Music the promotion makes the BeatsX significantly cheaper than the AirPods, since the service normally costs $9.99 per month, and the BeatsX is already nearly $10 cheaper at $149.95.
Update: The Verge is claiming that the card will soon come with other Beats gear "for a limited time," including the Powerbeats3, Solo3, Studio Wireless, and the Pill+ speaker.
After months of delays Apple is finally beginning to ship the product, its official release date being Friday, Feb. 10.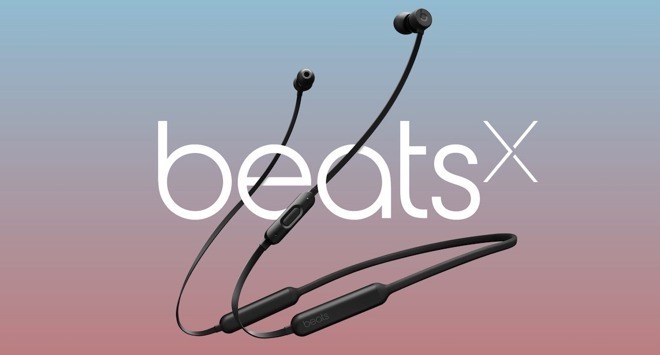 The earbuds aren't fully wireless like the AirPods, and lack some other features, like automatic on/off functions. There are benefits for people who prefer tethered headphones however, such as an inline remote for easier control, and magnetic tips that lock together. Morrison also reported better noise isolation and bass.
Both products are equipped with Apple's W1 wireless chip, which offers better Bluetooth connectivity and easier pairing with Apple devices. The chip is also found in Beats's Powerbeats3 and Solo3 headphones.