Apple places 5th on corporate reputation poll, Samsung drops 42 spots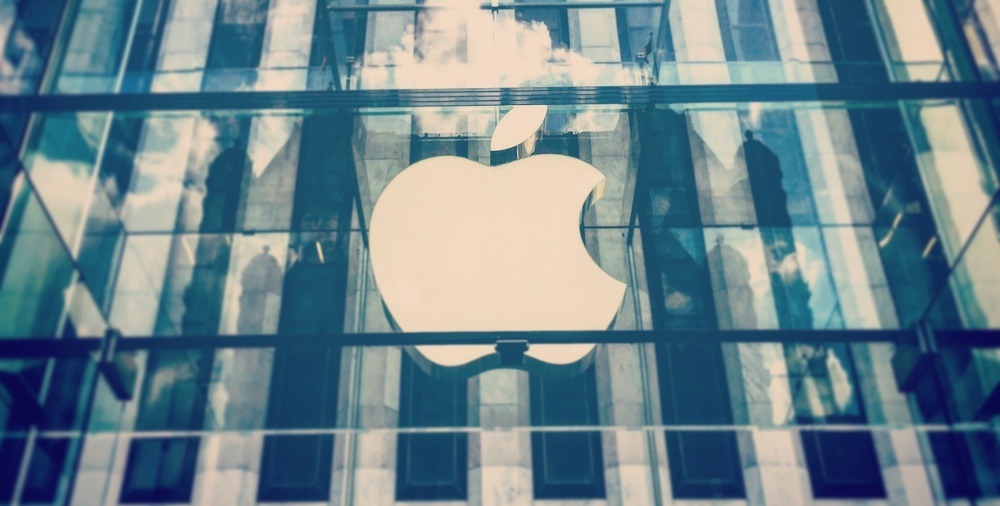 Apple is the fifth most reputable company in the United States, with the results of an annual poll into the public perception of a company putting the iPhone producer ahead of Disney, Google, Tesla, and Netflix in the rankings.
The Reputation Quotient Ratings from Harris Poll is a list of what the firm calls the "100 most visible companies" in the U.S. Apple's fifth-place ranking scores it as the second most favorable technology company on the list, with Amazon taking the top spot ahead of the Wegmans and Publix Super Markets chains, and Johnson & Johnson.
Apple's score of 82.07 on the RQ scale is said to be excellent, and is just 4.2 points behind Amazon's top place. While favorable, the score is down from the 83.03 Apple received in 2016, which placed Apple in second behind Amazon's 83.96 for that year's poll.
Google's 82.00 rating put it in eighth place, narrowly beating the ninth-place Tesla with 81.70, while Netflix (18th, 79.86) and Microsoft (20th, 79.29) are the only other major tech entities in the top 25. In lower places are Hewlett Packard (29), IBM (40), eBay (41), Sony (42), Dell (60), and Facebook (56).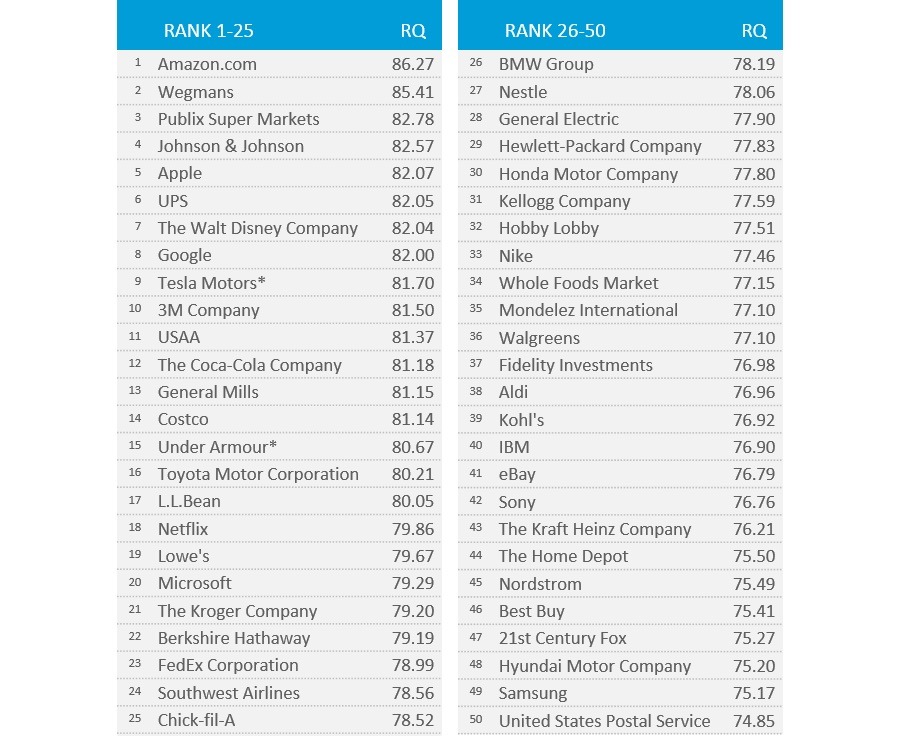 One notable difference between last year and this year is Samsung's placement, dropping from seventh in 2016 down to 49th place in 2017. The lower score, decreased from 80.44 to 75.17, may have been an effect of the Note 7 battery recall, though "illegal actions by corporate leaders," such as the South Korean scandal that led to the arrest of Samsung chief Jay Y. Lee, are said by the pollsters to be a greater risk to a company's reputation.
Harris Poll conducted the survey from November 29 to December 16 of this year, surveying over 23,000 U.S. respondents about companies named in an earlier preliminary poll. Each respondent of the second poll were asked to rate two companies they were "very" or "somewhat" familiar with, meaning each company in the list was rated by approximately 300 adults.
Participants were asked to score reputations on 20 different attributes, covering the emotional appeal, social responsibility, products and services, financial performance, vision and leadership, and workplace environment for each company.