Pebble watches will work indefinitely with new software update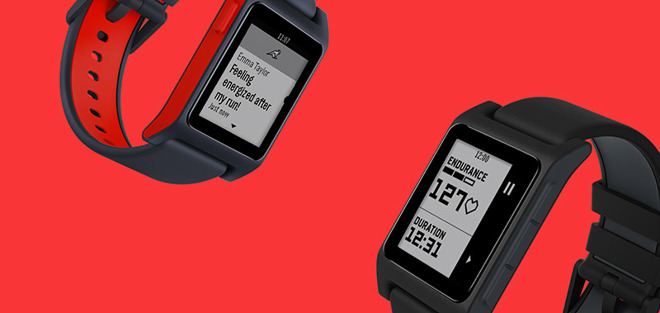 Pebble this week issued a firmware update that removes device dependency on cloud services, meaning existing hardware will remain operable once parent company Fitbit shuts down legacy Pebble servers later this year.
Users of Pebble products were left in the lurch when Fitbit bought the small smartwatch company last year for $23 million.
As part of the acquisition, which targeted intellectual property and technology, Fitbit discontinued Pebble device manufacturing. In a blog post published in December, Pebble said Fitbit was "going out of its way" to keep existing software and services up and running, but only through 2017.
With today's update, Pebble devices will continue to function independent of online services. As noted in a blog post on Tuesday, operating requirements like authentication services are now accomplished through mobile apps running on iOS or Android. Additionally, the login process can be skipped, while smartwatch apps can be side-loaded and new watch firmware installed through the host iOS and Android apps.
The new functionality untethers Pebble devices from online servers that will inevitable go dark later this year. When Fitbit shuts down Pebble's servers, backend data services will be rendered obsolete, leaving a number of first- and third-party apps unusable.
How Pebble intends to handle cloud-based features such as text communication and in-app data retrieval is unclear. For now, the company is allowing developers to side-load a service configuration in a custom boot config to change the servers with which Pebble apps communicate.
The new update also removes options to contact customer support, collect health data and suggest new features. As a consolation, switching on Health synchronization in Settings now logs heart rate data to Apples Health app.