'iPhone 7s,' 'iPhone 8' chip orders suggest more than 100 million iPhones on tap by end of year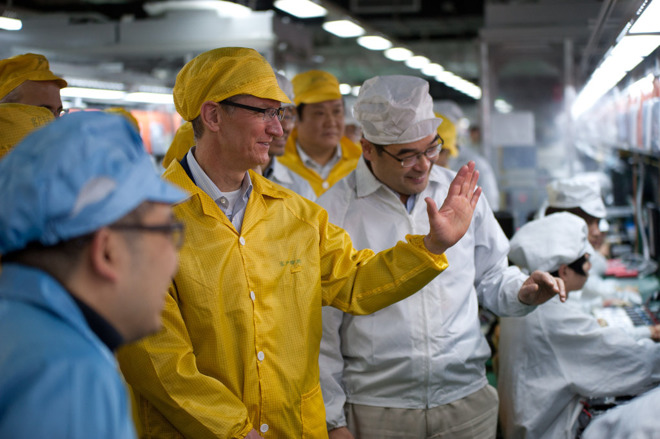 AppleInsider may earn an affiliate commission on purchases made through links on our site.
A new supply chain report from Apple's suppliers suggests that the company is escalating orders compared to previous years, and is readying over 50 million iPhones for sale per quarter during the second half of calendar year 2017.
According to a report from China published on Wednesday authored by supply chain monitor DigiTimes, Apple's chip suppliers are beginning to stock chips for production of the 'iPhone 8' and 'iPhone 7s' now, and in the beginning of the third quarter for the new iPhones. Orders from historical suppliers point to more than 50 million phones per quarter being assembled in the third and fourth quarters of 2017.
Suppliers named by DigiTimes include ADI, Broadcom, Cirrus Logic, Cypress, NXP, Qualcomm, STMicroelectronics, TSMC, and TI.
DigiTimes has an unreliable track record in predicting Apple's future product plans, often predicting both timing and features incorrectly for upcoming products. However, the publication does generally provide accurate information from suppliers within Apple's supply chain, including quantities ordered and when production of chips specifically destined for a future product begin.
In Apple's first quarter of fiscal year 2017 which ended on Dec. 31, Apple sold 78.3 million iPhones, with 74.5 million sold in the holiday quarter of 2015.
The "iPhone 8" is predicted to sport an edge-to-edge OLED panel with a 5.1-inch user space — the rest dedicated to virtual buttons. Slimming or removing the bezels would allow Apple to cram a larger battery into a form factor similar in size to the 4.7-inch iPhone 7. Also expected is a new 3D facial scanner .
With a complete redesign said to be forthcoming in the device implementing a curved glass back with wireless charging, some reports have pegged the starting price of the "iPhone 8" at more than $1,000.