Analyst sees 'iPhone 8' super cycle falling just short of 2016 iPhone 6 sales heights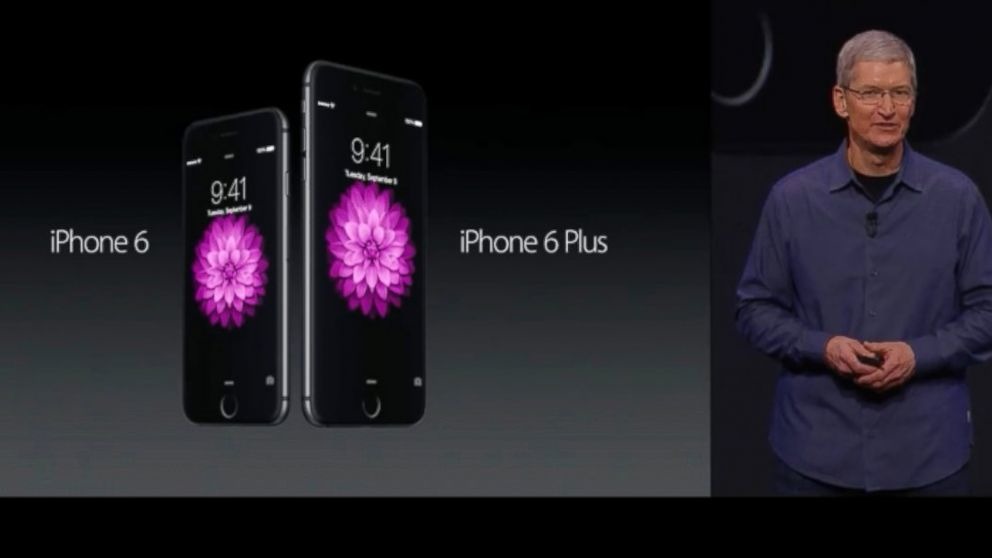 One analyst firm has broken from the pack, and is cautioning investors that it fears that the "iPhone 8" so-called "supercycle" may be overblown, and that the sales for fiscal year 2018 will fall just short of those lofty heights.
In an analyst note penned by Deutsche Bank, and seen by Business Insider, the factors that led up to the 2015 iPhone 6 and 6 Plus release was the "real super cycle." Factors cited in that release year that "will not repeat" including Apple's adoption of larger screens in the iPhone, and the addition of China Mobile.
Deutsche Bank also believes that given the lack of carrier subsidies in 2017, that people are now holding on to phones longer, with the average refresh cycle claimed to be 2.7 years at present.
Another point of pressure acting against a super cycle is a possible price hike on the iPhone 7S family, with the iPhone 8 likely retailing for well more than $1000. The analysts believe that this will have a net negative effect on demand.
"Generally, when prices go up, demand goes down," says Deutsche Bank. "A scenario where prices go up and demand goes up seems highly unlikely in our view."
Wall Street is modeling shipments at 244 million units for fiscal year 2018. Deutsche Bank sees about 230 million total units in the fiscal year starting in October 2017 — just short of the 231 million in fiscal year 2015 with the iPhone 6.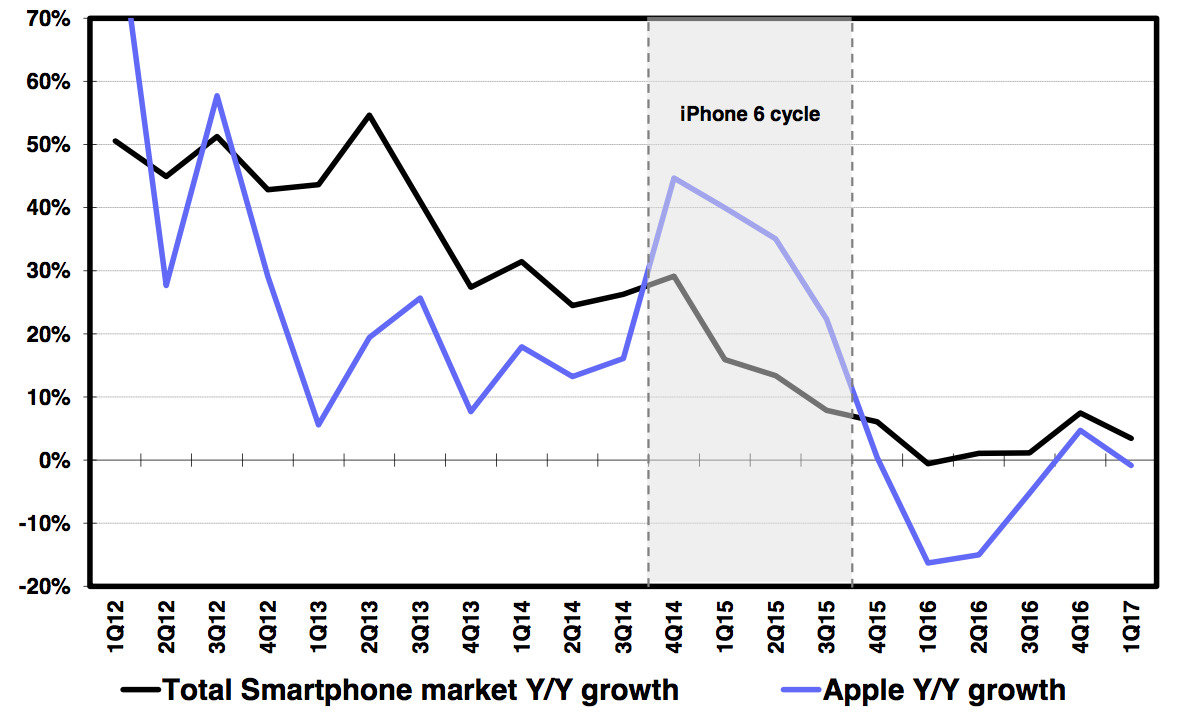 The "iPhone 8" is predicted to sport an edge-to-edge OLED panel with a 5.1-inch user space — the rest dedicated to virtual buttons. Slimming or removing the bezels would allow Apple to cram a larger battery into a form factor similar in size to the 4.7-inch iPhone 7. Also expected is a new 3D facial scanner .
With a complete redesign, plus the inclusion of a 2.5D curved glass back with wireless charging, some reports have pegged the starting price of the "iPhone 8" at more than $1,000, and others as much as $1,200.