Apple Watch with LTE may not support cellular voice calls at launch, instead focus on data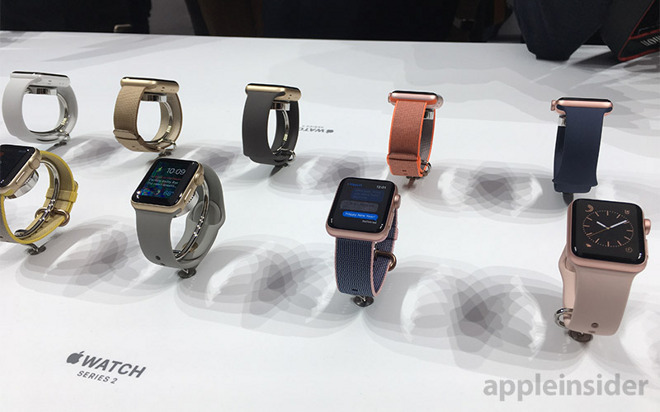 In a push to improve the user experience of the Apple Watch, a new LTE-connected model expected to arrive later this year will reportedly focus on delivering data to users faster, meaning FaceTime and apps may serve as a stand-in for cell phone calls.
Well-connected KGI Securities analyst Ming-Chi Kuo issued a note to investors on Wednesday, a copy of which was obtained by AppleInsider, in which he predicted that the Apple Watch with LTE won't support traditional cellular voice calls this year.
His claims would suggest that Apple could — and likely will — add support for calls in a future software update. In the interim, he believes FaceTime and third-party apps such as Skype could serve as stand-ins.
"Technologically, while it's feasible for LTE Apple Watch to support voice service & replace iPhones' phone function," Kuo wrote, "we think it must first improve the user experience of data transmission (not via iPhone)."
In his view, the lack of call support will make negotiations with carriers simpler. The move will also allow Apple to scrap 3G connectivity entirely, relying solely on LTE and allowing for a simpler antenna design.
The prospect of a standalone Apple Watch with LTE has also fueled speculation that Apple could be planning to add some form of integration with Android devices. While Kuo said that would boost shipments, he doesn't see Apple taking that step just yet, sticking as an iPhone-only affair.
As for how cellular data on the Apple Watch will be achieved, Kuo believes Apple will use eSIM technology instead of a physical SIM card. That's no surprise: To date, the Apple Watch has not featured any kind of user-accessible physical port for input, which is why users must mail their watch into Apple if a beta breaks the system.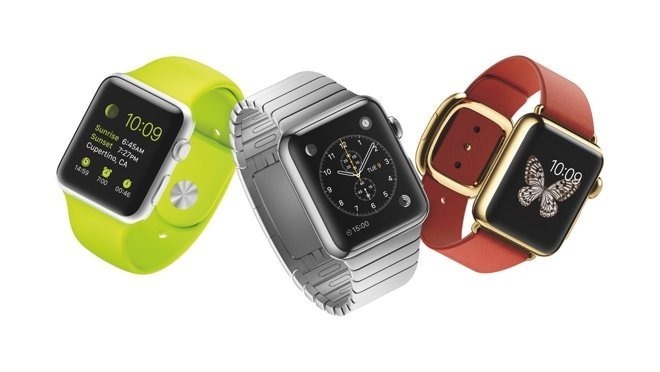 Kuo noted that because not all carriers support eSIM, it's possible that the Apple Watch's LTE connection could only support certain countries and markets.
He believes that Qualcomm will be responsible for the baseband chip in the so-called "Apple Watch Series 3." While Intel offers a competing chip, it isn't as efficient as Qualcomm's product, he said.
Multiple recent reports, including a missive from Kuo himself, have all indicated Apple will offer a new LTE model for the Apple Watch later this year. Corroborating reports have come from Bloomberg and CNBC.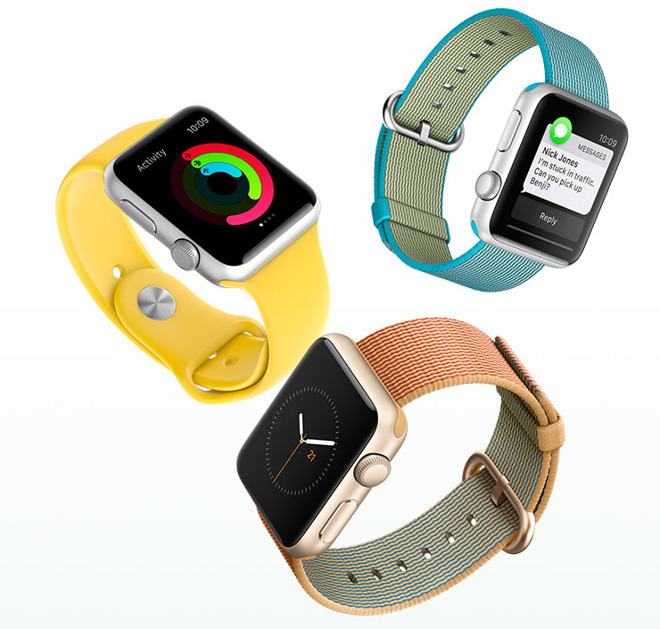 Kuo's latest note does disagree with Bloomberg on one key point: The analyst's prediction of a Qualcomm modem is different than the publication, which said earlier this month that it will be Intel providing the LTE modem. The disparity could indicate that both are right, and Apple will use two manufacturers for different models, or perhaps different markets — just as the company already does with the iPhone 7 series.
One isolated report claimed the third-generation Apple Watch could see a redesigned chassis, but the publisher of that rumor quickly hedged their bets, and subsequent reports disagreed, saying it will keep the same general form factor introduced in 2015.
All is expected to be revealed in September, when Apple is expected to host a media event headlined by the unveiling of its next-generation flagship "iPhone 8," along with an "iPhone 7s" series, marking three new iPhone launches this fall. It's expected that the "Apple Watch Series 3" will launch around the same time, while other, previously announced products like HomePod and the iMac Pro are scheduled to arrive in December.