Apple recruits four TV executives to growing video team, offers hints at future programming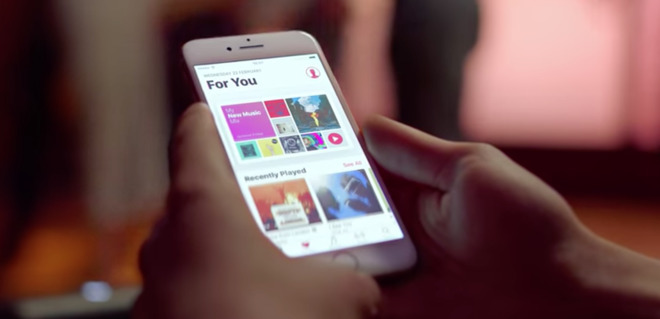 Apple recently hired four veteran television executives to join its quickly growing video content team, with the new recruits tasked to head up original programming initiatives including documentary series.
According to a report from Variety, Apple picked up former Sony Pictures Television head of current programming Kim Rozenfeld to fill a similar role in Cupertino. Along with leading current programming, Rozenfeld will head up documentary series development, the report said.
So far, Apple has only dabbled in documentary content, purchasing exclusive rights to music-focused films "Kygo: Stole the Show" and "Can't Stop, Won't Stop." The documentaries debuted on Apple Music over the summer to mixed reviews.
Rozenfeld will answer to his prior Sony bosses Zack Van Amburg and Jamie Erlicht, who in June moved to Apple to head up original programming.
Along with Rozenfeld, Max Aronson and Ali Woodruff, also from Sony, have been brought on board as development executives. Aronson was VP of drama development at Sony Pictures TV, while Woodruff served as director of creative affairs.
Outside of former Sony staff, Apple recently hired WGN America head of publicity Rita Cooper Lee, who will lead communications for the tech giant's video unit under the guidance of Tom Neumayr. Lee is Apple's second WGN hire, the first being former president and general manager of WGN America and Tribune Studios Matt Cherniss.
Apple is quickly building out its in-house video team as it moves to procure and produce original content. So far, the company has aired two original shows, "Planet of the Apps" and "Carpool Karaoke," but many more are rumored to be in the works.
A report last month claimed Apple has budgeted $1 billion on original programming for 2018, a fraction of what other production houses and streaming companies intend to spend over the same period. More recently, Apple is said to be mulling a move into the storied Culver Studios lot in Hollywood.