Detente possible between Tim Cook, Macron over Apple's future taxation in France, EU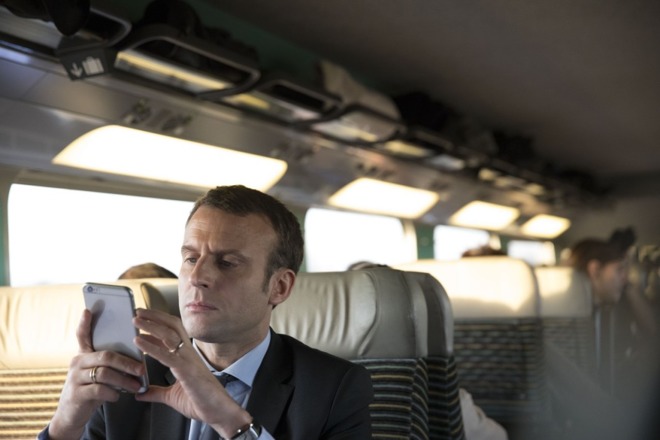 AppleInsider may earn an affiliate commission on purchases made through links on our site.
More details have emerged from Apple CEO Tim Cook's meeting with French President Emmanuel Macron — with Cook reportedly exiting the discussion aware that the earnings generated by the iPhone need to be better shared amongst EU nations, and not primarily collected by one or two countries.
A new report from Bloomberg claims that Cook didn't challenge Emmanuel on his assertion that multi-national technology firms need to pay more in taxes around the European Union, rather than just to Ireland. Officially, Macron's staff report that past tax disputes weren't discussed in any way, but Cook acknowledged a sea change in how companies should pay taxes specifically where they are earned, and not in one country to cover the entire EU.
The tech giants are not strangers to tax disputes with EU nations. Apple continues to deal with a ruling by the European Commission, which will force a $15 billion payment of back taxes to Ireland — when the Irish government gets the disbursing fund established.
Ireland disputes the ruling, and says that Apple has paid all of its required taxes. The European Commission is suing Ireland for the lack of collection, and to force the issue.
More recently, Amazon was also hit with a European Commission fine to pay $294 million in back taxes owed to Luxembourg. Google has recently paid $181 million to the U.K to settle a tax dispute, and France is also trying to get back taxes from the search engine behemoth.
To settle a different tax issue with Italy, in 2015 Apple paid a $347 million tax assessment for failing to declare income from the Apple Stores in the country. In both Apple's case with Italy, and Google's with the U.K., most of the profits gleaned in the respective countries were legally funneled through a headquarters in Ireland, with a tax deal negotiated with the country's government.
Apple has not officially commented on the matter. In 2016, Cook declared that claims that Apple avoids taxation were "total political crap."