Qualcomm profit plummets nearly 90 percent amid Apple legal spat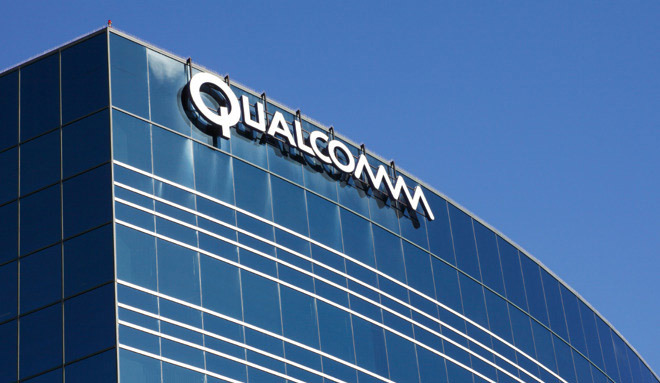 Qualcomm posted quarterly earnings on Wednesday, noting a precipitous 89.7 percent decline in profits as the chipmaker faces a huge $778 million fine from Taiwanese regulators and an ongoing legal scrum with Apple.
For its just ended fourth fiscal quarter, Qualcomm posted net income of $168 million, down from $1.6 billion in 2016, reports Reuters.
Earnings per share came out to pegged at 92 cents, while revenue sat at $5.91 billion. The performance beat Wall Street estimates, bumping company stock in after hours trading.
Though Qualcomm beat the Street, it noted earnings "were negatively impacted as a result of actions taken by Apple and its contract manufacturers."
Qualcomm is embroiled in an intensifying legal battle with Apple, which now spans multiple jurisdictions around the world. Apple has continued to withhold patent licensing fees attributable to iPhone and iPad as the two companies duke it out in court.
Apple fired the first shot in January when it filed a nearly $1 billion suit against Qualcomm claiming unpaid rebates withheld over Apple's part in a South Korean antitrust investigation. In its suit, the iPhone maker pointed to potential anticompetitive practices, saying Qualcomm exploits its "monopoly power" to charge exorbitant licensing fees tied to critical smartphone IP.
In April, Apple suppliers followed the tech giant's example and began withholding royalty payments on licensed Qualcomm IP. Further hurting the chipmaker's bottom line is a $773 million fine handed down by Taiwan's Fair Trade Commission, which found Qualcomm guilty of anti-trust and monopolistic tactics.
Following up on tough talk about Apple's suit, and findings by regulatory bodies, Qualcomm filed a countersuit earlier this year citing breach of contract. The chipmaker also lodged a complaint with the U.S. International Trade Commission, asking the agency to halt the import of iPhone and iPad products.
Most recently, Qualcomm filed lawsuits in Germany and China in an attempt to halt import and sale of iOS devices on the basis of patent infringement.
Qualcomm CEO Steve Mollenkopf has repeatedly played off Apple's advances, saying the legal battle comes down to IP pricing. Mollenkopf suggests Apple is using the legal process as a bartering tool for better licensing deals, saying he believes the spat will be settled out of court.
Reports this week suggest Apple is serious about replacing Qualcomm as a key component manufacturer. The company is supposedly trialling test designs of future iPhone and iPad hardware that replace Qualcomm modems with parts from Intel and MediaTek.