Bill Gates cautions Apple and other tech companies about arrogance inviting government interference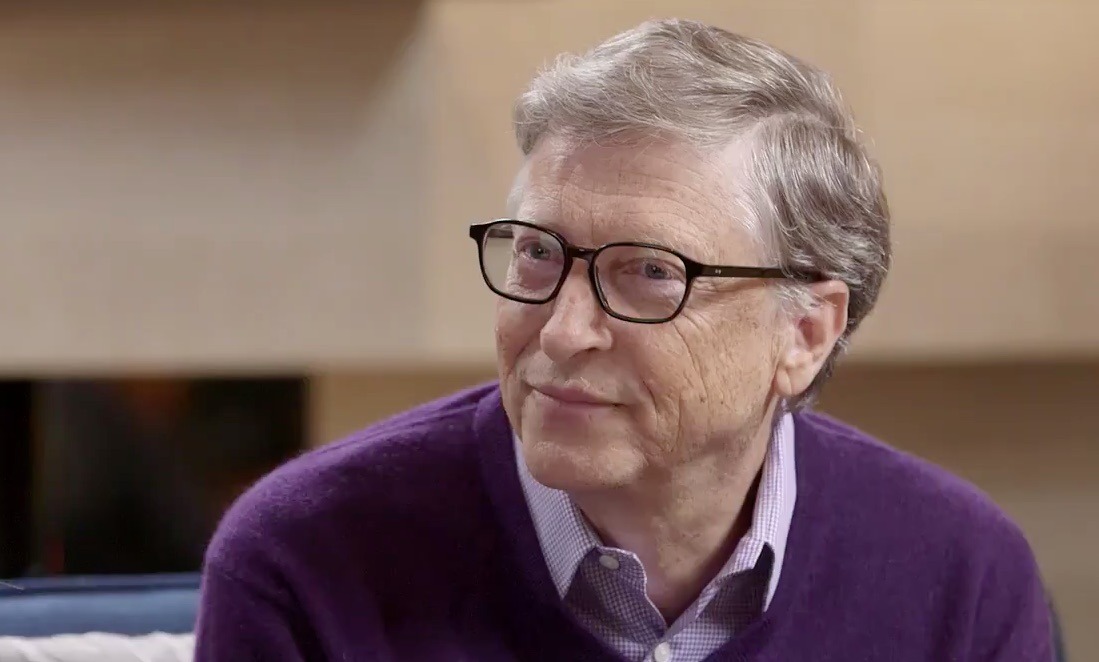 AppleInsider is supported by its audience and may earn commission as an Amazon Associate and affiliate partner on qualifying purchases. These affiliate partnerships do not influence our editorial content.
Microsoft co-founder Bill Gates has warned Apple and other tech companies that they need to exercise care when dealing with governments over important issues, such as the San Bernardino fight between Apple and the FBI over a locked iPhone, suggesting the firms may be inviting government intervention for overtly arrogant actions.
In an interview with Axios ahead of the Bill & Melinda Gates Foundation's annual letter release, Gates noted the policies and activities of major tech firms are working against some important areas of the government's work. "The companies need to be careful that they're not... advocating things that would prevent government from being able to, under appropriate review, perform the type of functions that we've come to count on," advises Gates.
When asked if he has seen situations where this has occurred, Gates confirms "Oh, absolutely."
According to Gates, the tech companies have to be "careful that they're not trying to think their view is more important than the government's view, or than the government being able to function in some key areas." When asked for examples, he highlighted the "enthusiasm about making financial transactions anonymous and invisible, and their view that even a clear mass-murdering criminal's communication should never be available to the government."
While it is not mentioned specifically, it is likely that this refers to the ever-ongoing encryption debate between tech companies and government agencies, including the FBI. While the security agencies want to have access to data encrypted on smartphones, such as by the introduction of backdoors, Apple and other companies counter with claims that this would weaken security overall, increasing the chances of a data breach by a hacker or other bad actors.
Part of the debate was fueled by the 2016 San Bernardino shootings, where the FBI went to court to compel Apple into breaking into an iPhone 5c owned by one of the shooters to search for evidence. The Department of Justice withdrew the legal action after the FBI managed to gain access to the device, allegedly by paying Israel-based security firm Cellebrite to bypass Apple's device protection.
An open letter from Apple CEO Tim Cook published to the Apple website in February 2016 explained Apple's stance on encryption, due to it having "implications far beyond the legal case at hand." Cook warns that, while Apple could potentially have created a version of iOS to bypass the security, it was impossible to guarantee that it wouldn't be misused in the future, despite government insistence that it would only be used for that specific investigation.
On being asked if his example referred to Apple unlocking an iPhone for a government, Gates avoided confirming outright, but offered in reply "There's no question of ability; it's the question of willingness."
At the time of the San Bernardino dispute, Gates had to clarify reports suggesting he sided with the FBI, advising of a more balanced stance on the issue.
In the clarification, he suggested there could be a series of "safeguards" that could be implemented, preventing investigators from being "completely blind" in cases where such information would be warranted. He also acknowledged that the U.S. government has "taken information historically" and used it in unexpected ways, in activities going as far back as the FBI under J. Edgar Hoover's tenure.
As part of the same interview, Bill Gates also mused on how the progress of technology is empowering smaller groups of people to cause harm to others. Suggesting the potential for such groups to gain access to nuclear weapons and to cause biological terror and cyber attacks, Gates notes it is a good thing for children to access genetic technology in a laboratory, "unless a few people decide to make human-transmissible smallpox and spread that into the world."