New lawsuit claims Apple infringed on lead-free solder alloy patent in iPhones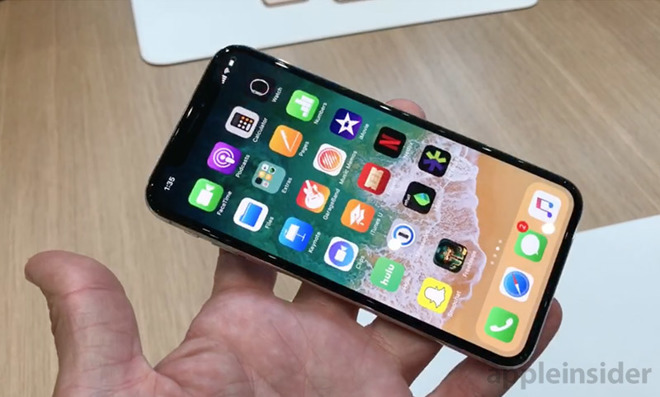 AppleInsider may earn an affiliate commission on purchases made through links on our site.
In the latest patent infringement suit against Apple, Singapore Asahi Chemical & Solder Industries PTE Ltd. has brought suit in Ohio, alleging that the company infringed on its solder patent in the manufacturing of several different iPhones.
The latest in a seemingly endless series of patent infringement lawsuit against Apple has been filed in U.S. District Court in Ohio. In it, a Singapore-based concern called Singapore Asahi Chemical & Solder Industries Pte Ltd. alleges that Apple has infringed on its patent for a lead-free solder, in the manufacturing of several products, including the last five iPhones.
The patent, issued in 2001, applies to "solder alloys with improved physical and chemical properties that comprise effective amounts of tin, copper, silver, and bismuth."
The suit alleges that Apple "is selling certain consumer electronics that incorporate the claimed technology." It specifically names the iPhone 7, iPhone 7 Plus, iPhone 8, and iPhone 8 Plus, as well as the iPhone X, as products that infringe upon the patent.
The claim does not list a dollar amount being sought. Asahi is seeking a jury trial, as well as an assessment and award of damages, treble damages, and payment of attorney's fees.
The suit was filed in Ohio because the company to which the inventors assigned the patent rights, H-Technologies Group, Inc., is based in that state. The plaintiffs also state that the court in Ohio has jurisdiction over the case, as Apple operates at least four retail stores in that state.
Many patent suits
Apple and Samsung's seemingly never-ending litigation over iPhone patents finally wrapped up last month, but that's far from the end of Apple ending up on the receiving end of such suits.
The Singapore suit is at least the third patent litigation filed against Apple just since the start of July. SMTM Technology, known as a patent troll, sued Apple over its "Do Not Disturb While Driving" feature earlier this month, while another company, Advanced Voice Recognition Systems, Inc. (AVRS), sued over Siri's Internet access the same week.