Apple's Tuesday earnings call all about 2019 iPhone demand, analyst says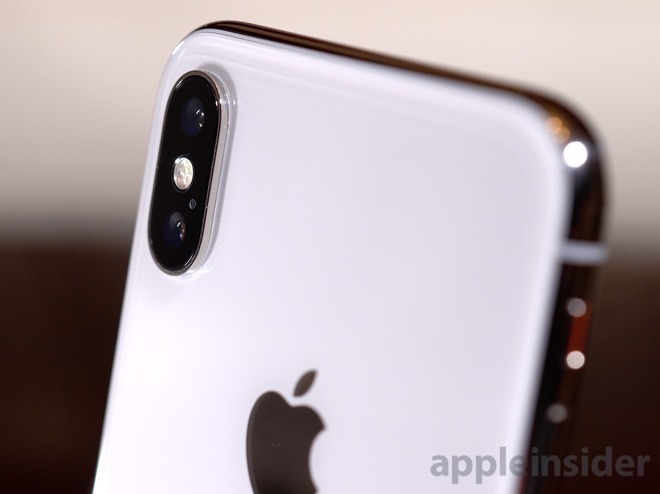 Ahead of earnings, GBH Insights' Daniel Ives sees 42 million iPhones sold, and no big surprises — but predicts the real story is what Apple forecasts for 2019 demand.
In a note published Monday and seen by AppleInsider, Ives predicts that Apple will announced that it sold 42 million iPhones in the third quarter, and predicted "no major surprises" in regards to sales numbers or gross margins. Ives sees Apple's forecasts about the 2019 iPhone demand, as well services numbers, the "main event" of Apple's earnings announcement on Tuesday.
Reiterating a note of his from May, Ives continues to see the "window of opportunity" to upgrade over the next 12 to 18 months at 350 million, with Apple needing to capture the majority of those in order to ensure a successful cycle, which will in turn prop up services demand.
For that cycle, Ives is with the consensus of most analysts, who see Apple introducing three iPhones this fall- two 5.8 inch to 6.5 inch OLED Plus models, plus a less expensive LCD iPhone. Ives sees their releases as staggered between three and six months.
"In terms of the quarter, we believe there could be some upside on the all-important services/software front along with ASPs potentially another bright spot and top-line catalyst," Ives wrote in the note. "In a nutshell, the Street is all focused on the demand trajectory for the September quarter and most importantly into 2019 with the trifecta of next generation iPhones on the horizon and the Street modeling iPhone shipments of roughly 220 million units, which could ultimately prove to be conservative in our opinion given the underlying demand drivers."
The analyst maintains a $200 price target and the rating of "highly attractive" for Apple's stock.
Various analysts, as they often due in the third quarter, have labeled the quarter boring or insignificant, as it is the last quarter before the arrival of new iPhones.