Samsung starts 7nm chip production, trailing behind A-series supplier TSMC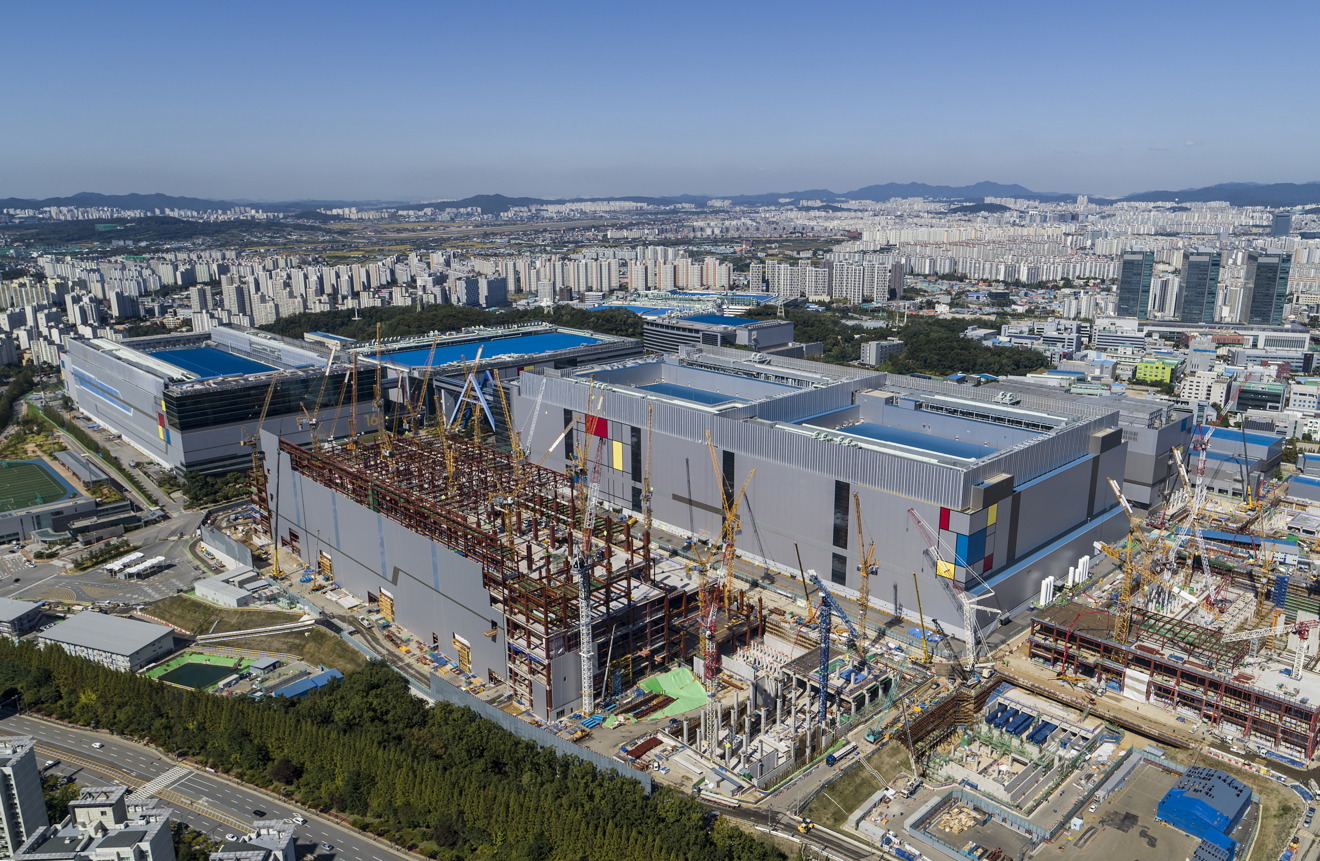 Samsung has commenced production of chips using a 7-nanometer process, a move that brings it in line with Apple's A-series chip partner TSMC, giving the iPhone supplier potential competition for future iPhone processor orders.
Confirmed on Thursday, Samsung Electronics is now producing wafers under a new process node, 7LPP (7-nanometer Low Power Plus) with EUV (extreme ultraviolet) lithography. The commercialization of the process node means more than just being able to produce 7-nanometer chips, as Samsung claims it is a step towards using smaller processes, potentially even a 3-nanometer version.
The EUV technology is an important addition to processor production, as it can make part of the process much cheaper compared to existing argon fluoride (ArF) immersion techniques. While ArF may require up to 4 expensive multi-patterning masks to create a layer, the use of ultraviolet lasers for chip etching requires just one mask.
The technique also stands to provide other benefits than cost, with the 7LPP with EUV process claimed to provide a 40 percent increase in area efficiency and a 20 percent higher performance compared to Samsung's current 10-nanometer FinFET process. Chips using the process will also be more energy efficient, with Samsung boasting up to 50 percent lower power consumption.
"This fundamental shift in how wafers are manufactured gives our customers the opportunity to significantly improve their products' time to market with superior throughput, reduced layers, and better yields," said Samsung Electronics executive vice president of foundry sales and marketing Charlie Bae. "We're confident that 7LPP will be an optimal choice not only for mobile and HPC, but also for a wide range of cutting-edge applications."
Samsung's move into 7-nanometer production is major, due to the lack of companies commercially working at that level. Qualcomm and Mediatek have postponed their 7-nanometer launches until 2019, UMC has shifted its investment into "mature" and speciality process nodes, and Globalfoundries has put its work in the field on indefinite hold.
While TSMC has worked at the 7-nanometer level for some time, Huawei recently joined the fray with the Kirin 980 system-on-chip made using the process.
Reports suggest the capital expenditures required to shift from 10-nanometer production to 7-nanometer are "prohibitively high." In the case of HiSilicon, it was rumored the firm was planning to spend at least $300 million on a 7-nanometer system-on-chip.
Samsung's main rival in the 7-nanometer field is TSMC. The company is currently the sole producer of Apple's A-series processors, used in iPhones, iPads, and other products, and is expected to continue being the only supplier in 2019 for the "A13" release.
TSMC has been the exclusive supplier since 2016, after Apple decided to shift all A-series production to the firm following a period when orders were split between TSMC and Samsung. It is alleged Samsung is seeking to regain some of Apple's chip orders in the future, with the 7-nanometer process likely to be attractive to the iPhone producer, but market competition and continued legal battles may still prevent Apple from taking that step.