Apple suggests Chinese iPhone ban would force settlement with Qualcomm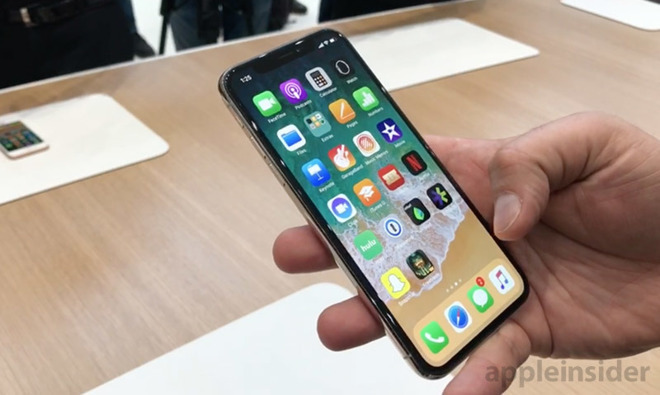 AppleInsider is supported by its audience and may earn commission as an Amazon Associate and affiliate partner on qualifying purchases. These affiliate partnerships do not influence our editorial content.
Arguing against a recent Chinese court decision to ban sales of older iPhones for infringing on Qualcomm patents, Apple says the injunction would force a settlement in its worldwide legal battle against the chipmaker.
The admission came in a court filing lodged with a Chinese court on Dec. 10, and subsequently noted by Bloomberg on Thursday.
"Apple will be forced to settle with the Respondent, causing all mobile phone manufacturers to relapse into the previous unreasonable charging mode and pay high licensing fees, resulting in unrecoverable losses in the downstream market of mobile phones," the filing reads.
Apple goes on to take stock of the Chinese court's ruling, saying an iPhone ban in the country would cost the company millions of dollars a day, money taxable by China's government. Specifically, the filing estimates China "may suffer hundreds of thousands of tax losses" if the injunction is authorized. The calculation is based on some 50 million iPhone unit sales in China during 2017, the report said.
Beyond taxes, a ban would impact Chinese companies currently involved in iPhone manufacturing. Apple said it has created five million jobs in China, including app developers.
Apple and Qualcomm are embroiled in a wide-ranging legal war over licensing, patents and alleged nefarious business practices. Apple kicked off the scrum when it filed a $1 billion suit against Qualcomm in January 2017, claiming the chipmaker abused its "monopoly power" of the wireless modem industry to demand excessive royalties.
Qualcomm filed a counter suit three months later, claiming Apple was in breach of contract. The chipmaker also lodged complaints with international regulatory agencies including the U.S. International Trade Commission, seeking to halt the import of iPhones powered by Intel modems.
Qualcomm won a key ruling this week when a Chinese court found certain iPhone models — iPhone 6S through iPhone X — in infringement of owned patents. The court granted Qualcomm's request for a preliminary injunction, while the company urged the ruling be extended to include Apple's latest iPhone XS and XR handsets. Apple has appealed the ruling.
For its part, Qualcomm on multiple occasions has said the legal battle comes down to favorable IP pricing, and that it expects the fight to end in a settlement. Qualcomm CEO Steve Mollenkopf last month said the companies were "on the doorstep" of a resolution, a notion echoed by company president Cristiano Amon this month.
Apple previously relied solely on Qualcomm modems in its iPhone and iPad lines, a supply decision that resulted in a windfall of revenue for the chipmaker. Qualcomm's royalty rates, which are also at issue in Apple's lawsuits, are calculated based on whole device value, not per-component. With the iPhone 7, however, Apple diversified sourcing to include modems made by Intel.
Apple completed the switch away from Qualcomm this year, with iPhone XS and XR relying solely on modems manufactured by Intel.