Apple manufacturer Foxconn not negotiating with Qualcomm over $9B royalties dispute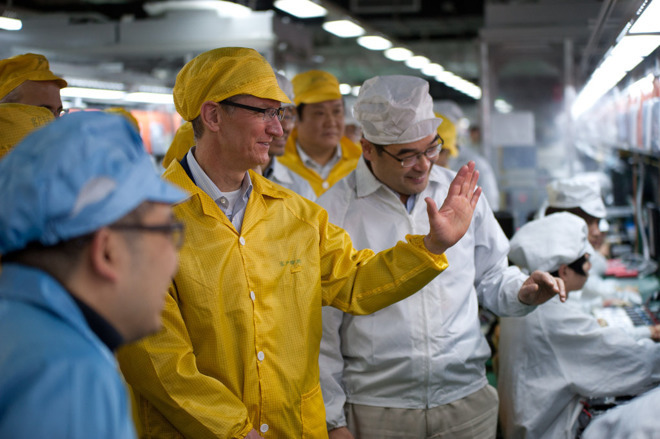 Foxconn is not in talks to settle an antitrust lawsuit it and other Apple assembly partners have leveled against Qualcomm, with its lawyers readying for a protracted legal battle.
The complaints from Foxconn parent company Hon Hai Precision Industry, Pegatron, Wistron, and Compal were made last year, with the group seeking $9 billion in damages from the chip producer. Connected to the ongoing legal fight between Apple and Qualcomm, the legal team working for the assembly partners has denied any possibility of a settlement occurring between all parties ahead of the trial itself.
Assembly group law firm Gibson, Dunn & Crutcher partner Ted Boutrous told Reuters that claims by Qualcomm that talks were in progress were "false."
The comment echoes similar statements made by Apple about its own lawsuit, following claims by Qualcomm that settlement talks were occurring. Apple attorney William Isaacson advised to the court the reports of such discussions were "not true," and that "there haven't been talks in months."
"To the extent Qualcomm has indicated there have been licensing discussion with the contract manufacturers, they've basically made the same sort of unreasonable demands that got them to where they are right now, which impose significant preconditions to even discuss a new arrangement" said Boutrous.
The group of assembly partners commenced the lawsuit in July 2017, as part of the high-stakes dispute between Apple and Qualcomm over royalties and patent licensing. After Apple initially sued Qualcomm in January 2017 over claims it withheld $1 billion in patent license rebates and abused its market position, Qualcomm countersued in April 2017.
In response, Apple told the assembly partners to withhold their own license payments to Qualcomm until the issues were resolved. This action prompted another lawsuit from Qualcomm against the manufacturing partners the following month, on the basis the firms are still contractually obliged to pay iPhone-related royalties to the chip company.
The suit by the assembly partners is being funded by Apple, which is likely to be helping the firms involved err towards going to trial instead of settling.
The group's complaint is that Qualcomm charges for chips used in manufacturing, but then requires a patent royalty on top, which the firms believe is an anticompetitive business practice. While the firms collectively demand $9 billion from Qualcomm in damages if the payments are deemed illegal, there is also a possibility of the figure tripling if antitrust claims in the suit also succeed.