iOS 12.2 beta suggests next-gen iPad and iPad mini might not sport Face ID, references new iPod touch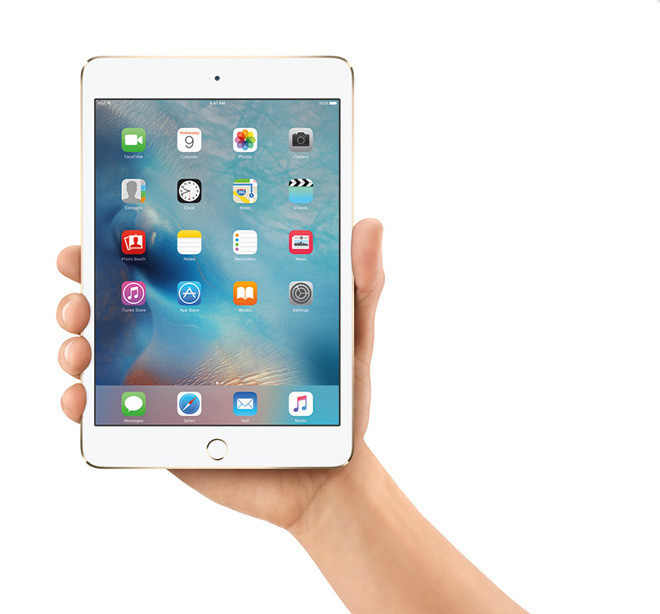 Apple might not incorporate its Face ID authentication technology in revamps of iPad and iPad mini rumored to launch in the coming months, according to new data pulled from the company's latest iOS 12.2 beta release.
As noted in a tweet from developer Steve Troughton-Smith, the latest beta version of iOS references at least four new iPads and a potential seventh-generation iPod touch model identified as "iPod9,1."
Notably, the iPad designations — "iPad11,1," iPad11,2," "iPad11,3" and iPad11,4" — relate to Wi-Fi and cellular models without Face ID, suggesting the hardware will continue to rely on Touch ID technology for user authentication. Consistent with existing hardware, the iPod touch model lacks mention of either Face ID or Touch ID.
On Friday, model numbers for seven new iPad devices were outed in filings with the Eurasian Economic Commission (EEC). While not confirmed, the number groupings appear to point to at least two distinct device types, potentially hinting at a refresh to Apple's low-cost 9.7-inch iPad and a fifth-generation iPad mini.
If today's iOS beta find is correct, Apple's next-generation iPad models could be limited to internal component upgrades and will not benefit from a full-fledged redesign.
Currently, the iPad and iPad mini rely on Touch ID, a technology first introduced to the iPad line with iPad Air 2 and iPad mini 3 in 2014. Incorporation of the TrueDepth camera technology that underpins Face ID would necessitate a complete design, one that lops off the slates' "chin" region where the Touch ID home button currently lies. To maintain symmetry, that change would also require a deletion of the "forehead" section that hosts Apple's front-facing FaceTime HD camera.
Apple's first and only tablets to sport Face ID debuted late last year in the 11- and 12.9-inch iPad Pros, both of which feature revamped chassis designs with largely symmetrical screen borders and no home button. The shift to Face ID, which embedded TrueDepth into the tablets' top bezel, allowed Apple to decrease the chassis size of the larger 12.9-inch model and increase screen real estate on the smaller model.
Reports of a next-generation iPad mini circulated in December suggested the upcoming device would be positioned as an affordable entry-level model, in line with today's Touch ID findings. The smallest of Apple's tablets, iPad mini has not received a refresh since 2015.
As for iPod touch, many expected Apple to kill off the line as the dedicated music player's popularity slumped, and its feature set rendered redundant by booming iPhone sales. The sixth-generation iPod touch launched in 2015.