Apple wiped all but one third-party SDK from Shazam for iOS in last update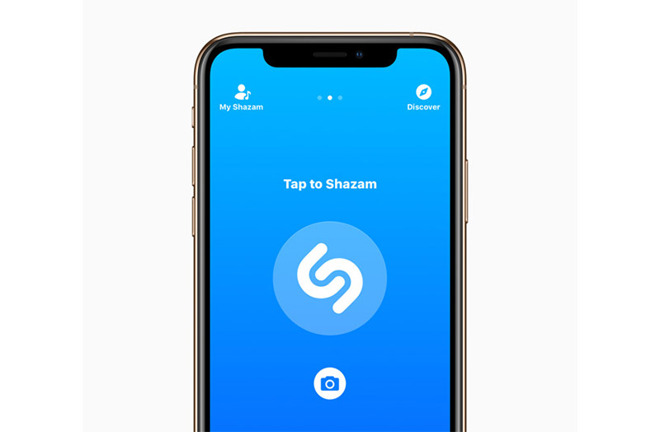 AppleInsider may earn an affiliate commission on purchases made through links on our site.
It appears Apple is clearing house in its Shazam media identification app, as the company in a February update removed 10 third-party SDKs from the title, leaving Microsoft's HockeyApp as the last outside integration left standing.
As noted by AppFigures, Apple's most recent Shazam update stripped the app of SDKs from ad networks, analytics firms, open source projects and more.
Specifically, Bolts, InMobi, IAS, Google's AdMob and DoubleClick, Facebook's Ads, Analytics and Login, Oracle's Moat, and Twitter's MoPub are no longer included in the iOS version of Shazam. Apple still offers support for Microsoft's HockeyApp, a beta testing and management service deployed through Azure.
Why HockeyApp's status is being maintained in the most recent release is unknown.
Similar SDKs were pulled from the Android version of Shazam, with AdColony, AdMob, Amazon Ads, Facebook Ads, Gimbal, Google IMA and MoPub all seeing removal. Interestingly, Apple is allowing Bolts, FB Analytics, Butter Knife, Crashlytics, Fabric, Firebase, Google Maps, OkHttp and Otto to remain functional Google's operating system.
Apple issued the last update to Shazam on Feb. 15, with release notes listing undisclosed "bug fixes and performance improvements."
The decision jibes with Apple's overarching code of conduct that places customer privacy at the core of its corporate values. Third-party SDKs like those listed above can in some cases gather and leak usage data.
Company CEO Tim Cook has in recent months railed against so-called data brokers, going so far as to call on Congress to pass privacy legislation in a bid to better protect consumers. More recently, Apple flexed its muscle by revoking the enterprise certificates of Facebook and Google after investigations discovered the privilege was being abused to collect customer usage data.
Internationally, however, Apple's efforts can only go so far. At the behest of Chinese and Russian regulatory agencies, Apple currently stores sensitive iCloud data on servers located in those countries, a practice some believe could open the door to snooping. The company has said the move is a requirement for maintaining iCloud and other cloud services, adding that its servers do not include backdoors.
Apple announced intent to acquire Shazam in late 2017 and successfully navigated regulatory hurdles to close the $400 million deal last September. After coming into the Apple fold, Shazam became an ad-free service.