Apple's 2019 iPad Air, iPad mini support Logitech's Crayon stylus [u]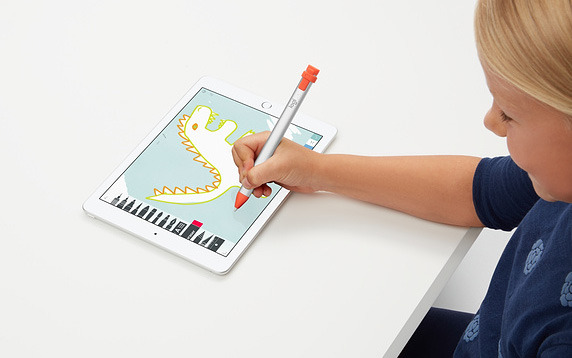 2019 iPad Air and mini models do support the Crayon, Logitech's cheaper alternative to the Apple Pencil, according to Apple. [Updated with corrected Crayon features]
A product page for the Crayon lists the stylus as working with the new iPads, as well as 2018's "budget" iPad. It's incompatible with 2018 iPad Pros, however.
The Crayon shares some features of the Pencil, such as automatic connection, palm rejection, and pressure sensitivity. Its main feature though is its price: $69.95, almost $30 less than the first-generation Pencil, and over $59 less than the second-gen model. The latter is intended for iPad Pros only.
Missing from the Crayon are pressure sensitivity and the ability to tap its side for selecting different modes.