Former Qualcomm CEO Paul Jacobs calls off takeover bid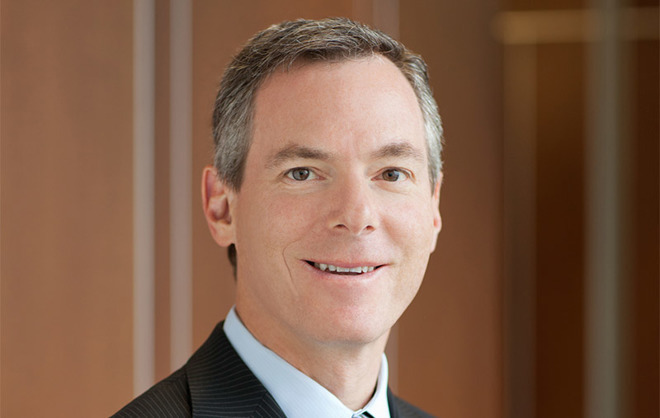 AppleInsider is supported by its audience and may earn commission as an Amazon Associate and affiliate partner on qualifying purchases. These affiliate partnerships do not influence our editorial content.
Former Qualcomm CEO and chairman Paul Jacobs has ended a campaign that would see the company his father co-founded go private, according to a report on Monday.
Jacobs, once CEO and executive chairman of Qualcomm, is no longer seeking a takeover of the chipmaker and will instead focus efforts on his wireless technology startup Xcom Labs, reports The Wall Street Journal.
According to the report, Jacobs reconsidered the potential takeover bid late last year due to a change in Qualcomm's financial position. Specifically, the company's market capitalization, currently pegged at $67 billion, relative to earnings was no longer appealing to the former CEO.
"As Qualcomm's position changed, the conditions weren't right to take it private," Jacobs said. "However, industry dynamics have created an opportunity for our new company Xcom to drive the development of advanced wireless technologies and we have exciting new ideas to bring to market."
Jacobs was ousted from Qualcomm's board after presenting plans for a buyout last March. The board urged Jacobs to step down citing conflict of interest issues, but the executive, who earlier that week lost his position as executive chairman over investor complaints regarding compensation, declined. An ensuing vote cast him out.
The attempt was seen by many as a long shot. Qualcomm at the time had just rebuffed a $130 billion offer and subsequent hostile takeover by Singapore-based rival Broadcom, which was ultimately quashed by President Donald Trump over national security concerns. Jacobs owns less than one percent of Qualcomm, suggesting he needed to raise substantial capital for the board to even entertain a bid.
With Qualcomm no longer a target, Jacobs is refocusing efforts on his new venture, Xcom.
Based in San Diego, Xcom seeks to push the boundaries of existing wireless networking technology. The company recently purchased M87, a firm that developed technology designed to greatly enhance network infrastructure with existing consumer hardware. Using software, M87 tech routes call and data information from device to device, extending cellular connectivity from an originating tower.
"It turns phones into millions of small cell towers," said Matt Grob, a former Qualcomm executive who now serves as Xcom's chief technology officer.
Xcom intends to market the solution to carriers, who can implement the software in first-party apps, the report said. Along with lower infrastructure costs, Xcom's tech promises high-bandwidth throughput and lower network congestion. At the Mobile World Congress in Barcelona earlier this year, the company demonstrated the ability to deliver 5G network speeds on 4G phones.
As for Qualcomm, the company is embroiled in a bitter legal dispute with Apple that spans courts and regulatory agencies around the world. Apple kicked off the struggle in 2017, claiming Qualcomm withheld some $1 billion in refund payments in retaliation for Apple's participation in governmental regulatory probes. Apple also claims Qualcomm abuses its market power to demand excessive royalty rates from customers.
Qualcomm filed multiple countersuits and complaints with international regulatory agencies. Previous court meetings ended in limited iPhone sales bans in China and Germany. In the U.S., a federal jury in March awarded Qualcomm $31 million for infringement of owned patents.
Most recently, a U.S. International Trade Commission judge last week recommended a partial iPhone ban on grounds that certain versions of the smartphone infringe on Qualcomm patents. That same day, Apple avoided a potential inunction after a final determination from the full commission found a key claim in a leveraged Qualcomm patent invalid.