Qualcomm has a clear appeal avenue over FTC antitrust ruling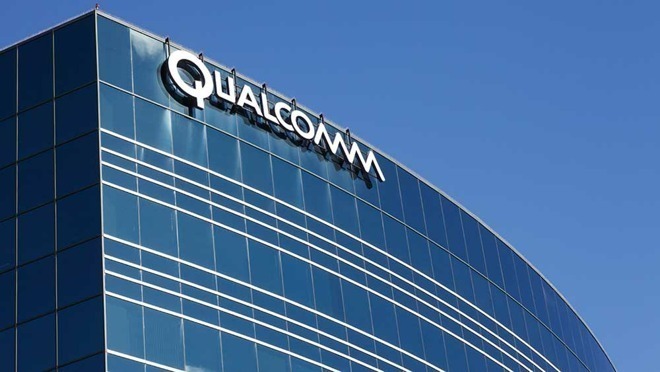 AppleInsider is supported by its audience and may earn commission as an Amazon Associate and affiliate partner on qualifying purchases. These affiliate partnerships do not influence our editorial content.
Qualcomm stands a chance of reversing an antitrust ruling handed against the chip producer earlier in May, legal experts suggest, after the publication of an opinion piece by an FTC Commissioner offered arguments for why the decision was wrongly made.
On May 21, Judge Lucy Koh found in favor of the U.S. Federal Trade Commission in its antitrust litigation case against Qualcomm, which alleged the company unlawfully suppressed competition by abusing its dominance in the cellular modem industry. As part of her decision, Koh ruled Qualcomm had to negotiate or renegotiate license terms with its customers without any potential threats, such as a lack of access to modem chips, as well as to license modems "on fair, reasonable, and non-discriminatory terms."
The following week, Qualcomm motioned to stay Koh's ruling, arguing the decision raises "serious legal questions," such as the omission of key evidence that would have helped its case. Qualcomm has so far yet to file an appeal on the ruling, but it is suggested it has a good chance of reversing the decision.
An opinion piece from FTC Commissioner Christine Wilson on May 28 claims the ruling "radically expanded a company's legal obligation to help its competitors," and was based on a questionable interpretation of a 1985 U.S. Supreme Court decision, reports Reuters. The article is rare, as it is not usual practice for an FTC commissioner to pass comment in such a way on legal matters.
Koh's decision was based in part by the "Aspen Skiing" case, which determined that leaving a business arrangement that was time-tested and profitable could be a violation of competition law. As Qualcomm once licensed its patents for industry-standard technology to rivals in the industry, the company changed its practice at the start of the century to star only licensing the same patents to companies who produce consumer devices that use the chips.
It was reasoned Qualcomm's change in stance was "motivated by anticompetitive compliance," said Koh. This is apparently similar to the Aspen Skiing case where one operator cut short a long-standing agreement with a rival resort operator to sell a combination lift ticket package, sacrificing profits in favor of trying to kill off the rival company.
Qualcomm insisted it never granted such "exhaustive" full licenses to other chip suppliers, and doing so now would force it into new business arrangements instead of returning to a previous deal.
Wilson suggests that, using Koh's logic of the Aspen case, it "now means that if a company ever sells any product to any competitor, it then could have a perpetual antitrust obligation to sell every product to every competitor."
University of Southern California law professor Jonathan Barnett agrees with Wilson's view that the decision could be overturned during an appeal. Barnett proposed the Aspen Skiing ruling was supposed to be "very narrow," and was deemed to be "at or near the outer boundary" of antitrust liability when referred to in a 2004 Verizon lawsuit at the high court.
Geoffrey Manne, International Center for Law and Economics director, agreed in that there was an issue in comparing the Qualcomm situation with Aspen Skiing. The change to device-level licensing "hardly originated with Qualcomm," suggests Manne, but it made sense due to being potentially more lucrative.
While the arguments based on Aspen Skiing's interpretation may have some value, other legal experts believe Koh's factual findings won't be ignored by appeals courts unless there is a very "clear error" on her part. Specifically, contradictions in testimony by some Qualcomm executives via their own notes and communications, one Qualcomm lawyer "pretended not to recall" details of a 2012 meeting until FTC lawyers played a recording, and polished "fast and practiced narratives" in questioning of Qualcomm executives by the company's own lawyers.
Professor of Antitrust Law at Cleveland State University Christopher Sagers advised "It was embarrassing and probably really damaging on appeal that Koh carefully documented the Qualcomm executives pretty clear lies in testimony."
Qualcomm believes "a thorough examination of the evidence and the proper interpretation of the law will result in a reversal by the 9th Circuit Court of Appeals," the company advised in a statement.