Reminder: iWork '09 & some iMovie files won't work in macOS Catalina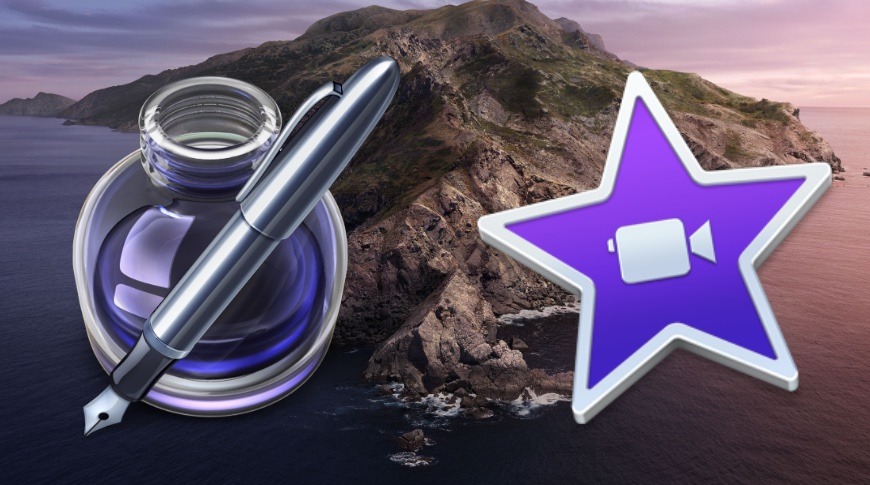 If you've been hanging on to a popular version of Pages, Numbers, and Keynote, or have some iMovie files relying on older plugins, time's up. You're going to have to take some steps in order to move to macOS Catalina.
The forthcoming macOS Catalina will not run Apple's old iWork '09 apps, and nor will its version of iMovie load certain older types of files. It's due to Catalina's dropping of support for 32-bit apps but Apple says users can update to the latest versions of the iWork apps in order to carry on working with their existing documents.
However, iWork '09 is more significant than its age suggests. Normally you wouldn't expect any company to support software from a decade ago, but the '09 suite is famously the one before Apple radically revised Pages, Numbers and Keynote.
In 2013, Apple rewrote its iWork apps from scratch and introduced new versions for the Mac and iPad. As it had done with video editing tool, Final Cut Pro X in 2011, Apple made a new version of iWork that was better in many ways but lacked a lot of existing significant features.
Numbers lost various spreadsheet cell management options, for instance, plus some row sorting features. Pages lost its mail merge and format bar.
In the years since, Apple has slowly added back most of the missing features —

">but not all

. Six years on from this iWork 2013 release, Pages has still not got its outlining feature back.
Consequently, some users have stuck with iWork '09 through thick and thin, but now Apple says they will have to update if they're to use macOS Catalina.
Old video files
The changes to iMovie for macOS Catalina are less significant, but they may still be problematic.
While the issue is again related to Catalina's dropping of 32-bit apps, iMovie itself is not affected. What may be an issue is what Apple calls incompatible media files.
These were mainly, but not exclusively, created using the old QuickTime 7. Even though Apple itself has moved on from QuickTime 7, it kept supporting it for compatibility right up to macOS Mojave, but no more.
Since QuickTime 7 is old, though, you can use iMovie on macOS Mojave to see whether you have any incompatible media files. Open the app and then try to import media.
You'll get a window listing all the incompatible media and there's a Convert button. Click that and your files are converted to H.264 to be playable on Catalina.
This all supposes that you have all of your old media in one place, though, and that you go through this process before upgrading to macOS Catalina.
Apple maintains a comprehensive list of which video formats will still work in iMovie in Catalina, and which ones won't.
As well as the consumer iWork '09, macOS Catalina is also going to see the final end of Apple's pro-photography software, Aperture. While it was discontinued in 2015, it's been supported through the different macOS releases since then, but Aperture will cease to work with Catalina.