Apple Services can't help cover at-risk App Store fee, says Macquarie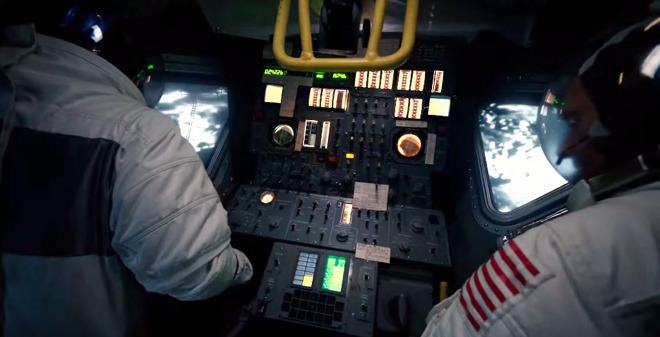 Apple's Services arm is set to go under a number of changes that could apply pressure to the company, Macquarie suggests in its pre-Apple results report, with concern over App Store commission revenue from in-app purchases not able to be offset by the iPhone maker's newest subscriptions for the moment.
The economics of the App Store is an ongoing concern for analysts at Macquarie in an investor note seen by AppleInsider, which believes the longstanding 30% commission Apple takes from app sales and in-app purchases thought to be at risk in a similar way to those of the Google Play Store. The policy is already under attack in an attempted class-action lawsuit and by other critics, but the analysts suggest Apple's store policies may aid it where Google's version fails.
By way of example, dating app Tinder "which is one of, if not the largest payer of app store commissions on the planet" according to the firm, has altered its Android app so that payments go through a different process than Google Play for billing, which Macquarie worries is a technique that other tech firms may follow in pushing back against the fee.
However, the same has not been applied to the iOS version of the app, due to difference in developer policies that must be agreed to be included in the App Store. This does not stop pressure from being applied to Apple, as if "Google makes a developer-friendly move first when it comes to commission rates, developers will be highly incentivized to work more closely with Google than Apple."
Sticking with Services, the possibility of an "Apple Prime" subscription bundling together multiple offerings into one payment is also raised. It is highlighted that the newest Services products, including Apple TV+, Apple Music, Apple Arcade, and Apple News+ "do not have the impact to outweigh the movements of the established drivers of the App Store, Licensing, and Apple Care" at the gross profit level.
A "potentially more interesting" proposition to Macquarie is if Apple combines its latest services into a bundle that "critically includes hardware in the equivalent of an Apple Prime subscription." Macquarie envisions a bundle that features Apple TV+, Apple Music, Apple Arcade, Apple News+, App Store credits, and a new iPhone or iPad "every 24-30 months."
This move is billed as a way to "lock in consumers to the Apple ecosystem."
China continues to be a potential problem for Apple in terms of hardware, with the majority of the Greater China revenue declines of 27% in the first quarter and 22% in the second quarter likely to have been from hardware sales, tempered by positive Services revenue.
Hardware will also be on the mind of investors for the latter half of 2019, but more towards the 2020 iPhone than the 2019 refresh. Macquarie suggests 2019 will be a "lacklustre year for iPhone," being an incremental update, but investors will be focusing on the more substantial 5G-equipped model that could arrive in 2020.
"We think any of the more near-term hardware trends may be outweighed by the focus on the 2020 iPhone, similar to the anticipation leading up to the iPhone 10 in 2017," the firm writes.
For the financial results due on July 30, Macquarie believes Apple's revenue will be at $54.217 billion, higher than the Wall Street consensus of $53.348 billion, and an earnings per share of $2.08 versus the Street's $2.09. Apple's forecast from the Q2 results was for revenue between $52.5 billion and $54.5 billion, putting Macquarie near the top end of the range.
Macquarie reiterates its "Neutral" rating and a $190 price target.